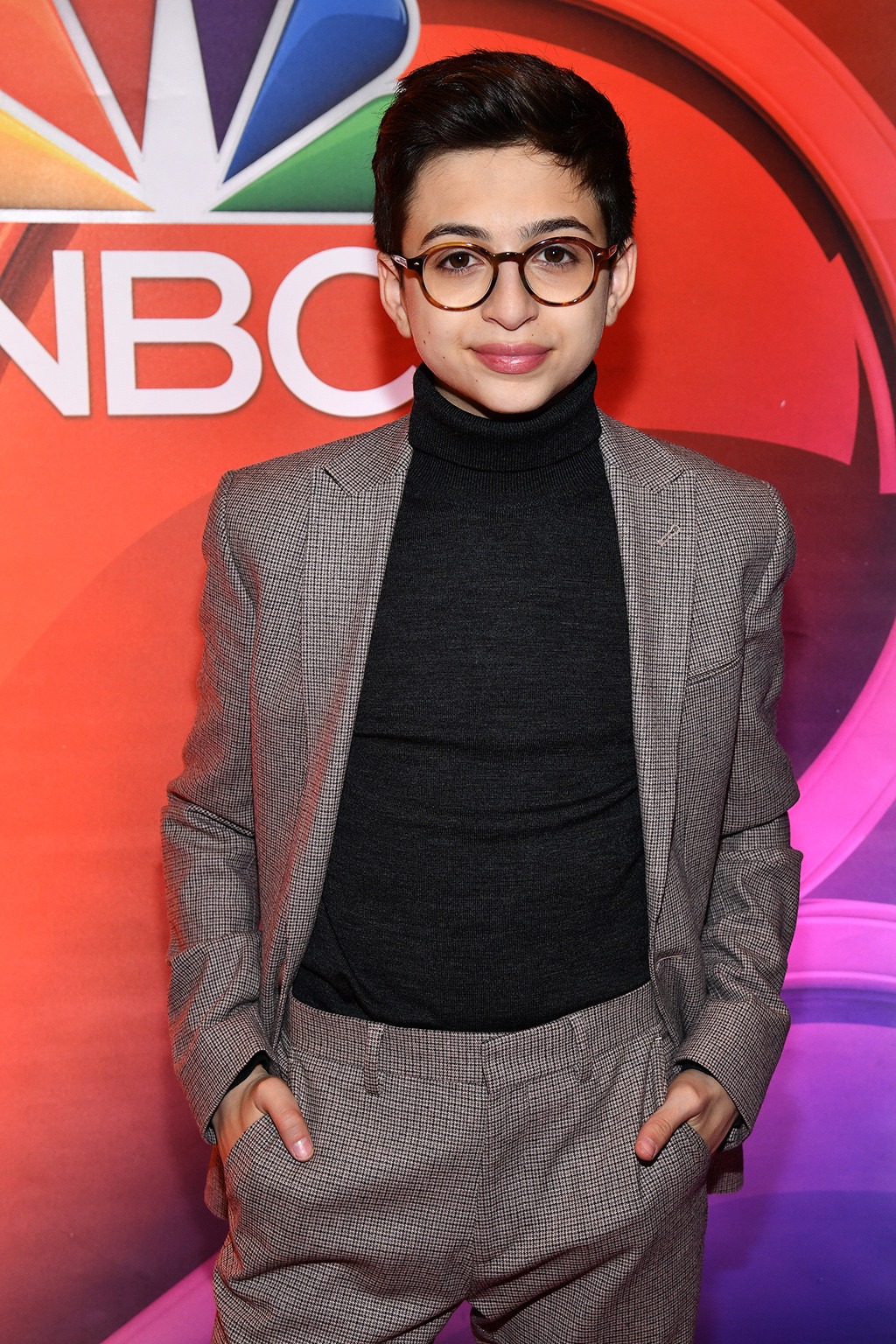 Charles Sykes/NBC
Josie Totah is standing in her truth.
In an essay for TIME, the teen star revealed she identifies as a transgender female. "Acting has always been my passion. I'm grateful for roles I've gotten to play on shows like Champions, and I know I'm lucky to be able to do what I love," the 17-year-old, who had worked under the name J.J. Totah, said. "But I also feel like I let myself be shoved into a box: 'J.J. Totah, gay boy.'"
During her formative years in Northern California, Totah recalled how "people would just assume I was gay." Once she began acting professionally, "People kept assuming my identity."
Totah, who found fame via a recurring role on the children's television series Jessie, was often asked in interviews "how it feels to be a young gay man." In fact, the 17-year-old star wrote, "I was even introduced that way before receiving an award from an LGBTQ+ rights organization." Sometimes, Totah recalled she "halfway corrected people by telling them I identify as LGBTQ."
The actress, who went on to star in ABC's Back in the Game, Fox's Glee and NBC's Champions, feared if she came out publicly, she wouldn't be accepted or she would be embarrassed. She also worried that "fans who knew me from the time when I acted in a Disney show would be confused." In recent years, she realized "hiding my true self is not healthy. I know now, more than ever, that I'm finally ready to take this step toward becoming myself. I'm ready to be free."
"My pronouns are she, her and hers. I identify as female, specifically as a transgender female. And my name is Josie Totah," she wrote, adding that she "always knew on some level" she identifies as female. It all clicked when Totah was 14 and saw the docuseries I Am Jazz, which chronicled 14-year-old Jazz Jennings as she went through a medical transition. "As I learned more information about hormone replacement therapy, I knew that this was what I had to do. I looked over at [my mother] in the middle of the show and said, 'This is me. I'm transgender. And I need to go through this.' My mother, who is immensely supportive and gracious, said, 'OK, let's do it.' Three days later I was meeting with my pediatrician, who referred me to a specialist, who put me on a hormone blocker. From that point on, I hit the ground running."
Totah, who had "developed serious anxiety" by trying to hide her identity, finally felt like her true self. "Once I got on the hormone blocker, which basically stopped my testosterone, that part changed. I wasn't waking up every day and panicking. 'Is there hair on my face? Is my voice getting deeper?' Those changes are very hard, if not impossible, to reverse," she said. "And I knew that I was giving myself what I needed, that I didn't have to be afraid of that anymore."
Though she feels freer than ever, she adds, "There are still things that scare me. For one thing, she wrote, "Identity documents can be hard for transgender people to change." Moreover, "I'm scared that I'll be judged, rejected, made uncomfortable, that people will look at me differently." But whenever her loved ones call her Josie, she said, "It feels like I'm being seen."
As self-described semi-religious person, Totah wrote, "I have come to believe that God made me transgender. I don't feel like I was put in the wrong body. I don't feel like there was a mistake made. I believe that I am transgender to help people understand differences. It allows me to gain perspective, to be more accepting of others, because I know what it feels like to know you're not like everyone else." With her freshman year of college just days away, Totah said she plans to continue her acting career—and she's "so excited to do both things as myself."
Totah has since scrubbed her Instagram account. Using the handle @josietotah, she shared a link to the essay and wrote, "For so long I've been trying to hide who I was by pretending I'm someone I'm not. And I did it in fear. In fear that I wouldn't be accepted or loved. I tried so hard to become a person that I knew I never was. But I'm realizing I can't fake it forever. I know now more than ever I'm ready to take the step to becoming myself. I am transgender and this is my story." Instantly, she received supportive comments from actresses Rowan Blanchard ("Baby angel!!!!") and Lena Dunham ("So amazed by you [and] proud even though we've never met.").
Visit TIME to read Totah's essay in full.