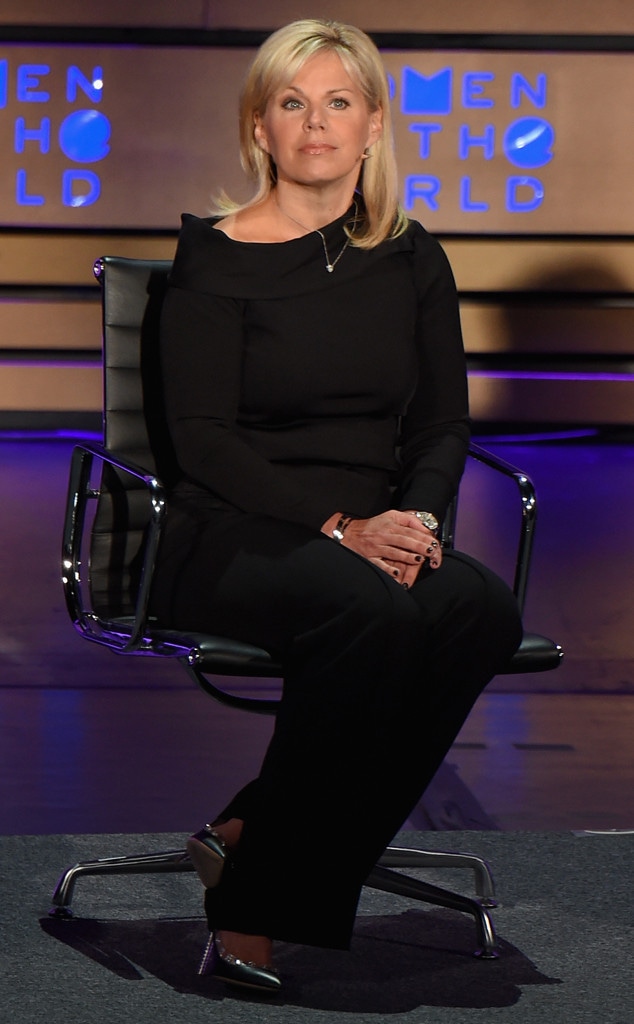 Michael Loccisano/Getty Images
Gretchen Carlson is hitting back at allegations against her—as former Miss America winners call for her to step down. 
Last week, current Miss America Cara Mund alleged in a letter penned to former winners that the current chairwoman and CEO Regina Hopper "systematically silenced me, reduced me, marginalized me, and essentially erased me in my role as Miss America in subtle and not-so-subtle ways on a daily basis."
Mund further claimed that she had been disrespected, belittled and excluded to the point where it had taken a "serious toll." The 24-year-old said she had been left out of interviews and meetings and called the wrong name. In an interview with The Press of Atlantic City, she told the interviewer she didn't want to answer a question in fear she would be "punished."
In the letter, she noted alleged "talking points" she was given, two of the three about Carlson, for whom she further claimed all of the major press was reserved. "Right away, the new leadership delivered an important message: There will be only one Miss America at a time, and she isn't me," Mund wrote, according to the Associated Press (via CNBC).
Donald Kravitz/Getty Images for Dick Clark Productions
Carlson defended herself against Mund's claims in her own letter published to Twitter, writing that she was "surprised" and "saddened" by Mund's statement. 
"I so wished Cara had picked up the phone and discussed her concerns with me directly, before going to the media with allegations of bullying. Since her letter was posted, I have reached out to Cara via phone, text and email to try to speak, as I have always felt this is the best way to air grievances and find resolution. Unfortunately, Cara's response has been that she only wants to communicate via email but I remain hopeful we can speak on the phone or in person soon," Carlson elaborated. The chairwoman clarified that the organization is proud of her and denied Mund's allegations. 
"I also want to be clear that I have never bullied or silenced you. I fact, I have acknowledged to you and your parents many times that the organization understands the frustrations of serving during such a change-filled and stressful year," Carlson continued. "It surely was not what you had expected. We've acknowledged your grievances, and taken many steps to try to make your experience a good one."
Before the letter's conclusion, Carlson pointed out that the organization had lost out on $75,000 worth of scholarships because of Mund's letter. 
"Actions have consequences. Friday, as an organization, we learned that $75,000 in scholarships which would have been the first scholarship increase in years, is no longer on the table as a direct result of the explosive allegations in your letter," Carlson said. "The impact won't stop there—we are already seeing a negative ripple effect aross the entire organization, and I am so concerned that it will dilute the experience for the next woman selected to wear the crown."
"How can you be a chairman of an organization and blame your employees for discrepencies in a business arrangement?" former Miss America 1984 Suzette Charles told NBC's Megyn Kelly on Monday, firing back at Carlson's mention of the scholarship loss. 
"She's the chairman and there's a CEO. They're required as businesspeople to raise money for the organization for the scholarship to have money to run the program and she's now putting that responsibility on our current Miss America?"
"For Cara Mund to write a five page letter explaining through her year how she's been treated is appalling," Charles told Kelly in Mund's defense. 
Charles, former Miss America 1995 Heather Whitestone McCallum and 11 other former Miss America winners have called for Carlson, Hopper and the current Board of Trustees to resign in a petition thus far signed by more than 18,000 people.  
"It's all about [Carlson]," McCallum claimed to Kelly. "She wants to be the face of the Miss America organization."
(E! and NBC are both part of the NBCUniversal family.)