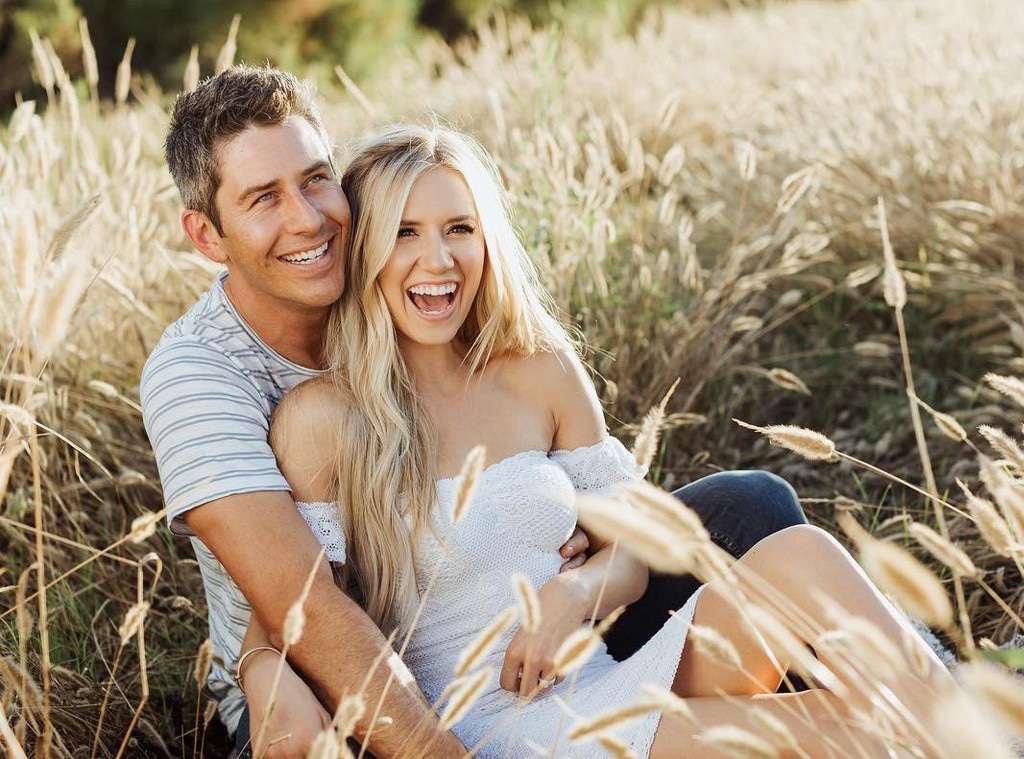 Jennifer Griffith/@griffithimaging
Arie Luyendyk Jr. and Lauren Burnham enjoyed some quality time with family and friends on Saturday at her bridal shower.
The bride-to-be shared videos and updates on her Instagram story about the festivities, which were at Burnham's Virginia Beach, Va. home and on a boat. Before it all began, however, Burnham told the camera, "I got kicked out of my mom's house so she can set up for my bridal shower."
The party included some sort of auction as well as drinks, ring-shaped cookies, donuts and other treats. A large tent was set up presumably in Burnham's yard where a bunch of people gathered to celebrate the lovebirds.
Luyendyk Jr. and his fiancée announced in May on The View that they would be walking down the aisle on Jan. 12 in Maui, Hawaii. According to The Bachelor star, their wedding won't be televised and it's "not your typical beach wedding."
Burnham declared to The View anchors how eager she is to get married. "I think if we were able to get married tomorrow, we would."
Kufrin met up with Luyendyk Jr. and Burnham before Kufrin decided between her final two men, ultimately picking Garrett Yrigoyen over Blake Hortsmann. Luyendyk Jr. said that their meeting was "really positive for all of us." The chat, however, was never shown on TV.
Congratulations again to the future bride and groom!