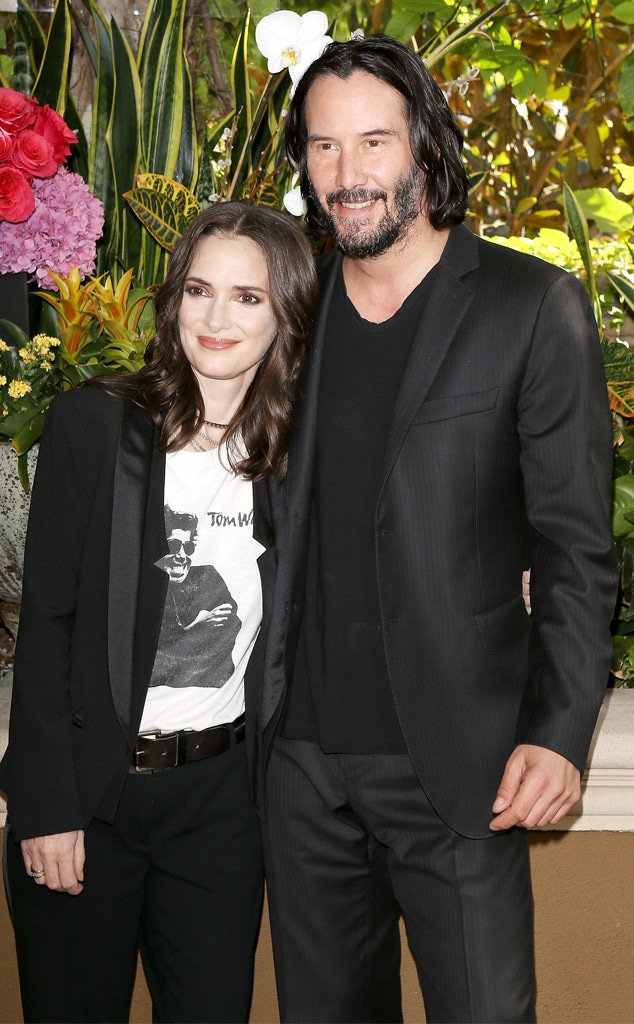 Michael Tran/FilmMagic
Who said movies can't reflect real life? Unless, of course, the lines between film and reality are a bit blurred.
Winona Ryder can sympathize. The Stranger Things actress explained to Entertainment Weekly that she and Keanu Reeves might have actually gotten married while filming Dracula in 1992. In the Francis Ford Coppola rendition of the Bram Stoker novel, Ryder plays Mina Murray, the fiancée of Jonathan Harker (Reeves). As it turns out, Coppola called in a real Romanian priest to preside over the fictional characters' marriage, but perhaps it wasn't all make-believe.
"I swear to god I think we're married in real life," she said. "We shot the master and he did the whole thing. So I think we're married."
When Reeves asked if they "said yes" to the marriage, Ryder reminded him that the union happened on Valentine's Day.
"Oh my gosh, we're married," The Matrix actor replied.
Congrats to the not-so-newly-weds? 
Appropriately, Ryder and Reeves are starring in a new movie called Destination Wedding together. They both play wedding guests "who develop a mutual affection for each other despite themselves," according to IMDB.
The Heathers star has made quite the comeback since her nonstop acting days in the '80s and '90s. The early 2000s weren't as successful for her. "I just went through a tough time," she told Marie Claire back in 2017.
But that phase seems to be over. She made a splash as Joyce Byers in Netflix's Stranger Things, which has since developed a massive following. She said to the magazine that returning to the limelight and her rejuvenated fame is "overwhelming."
The era of the "Winonaissance" is far from over, but the same can't necessarily be said for her overseas marriage (?) to Keanu Reeves.
Hey, stranger things have happened.