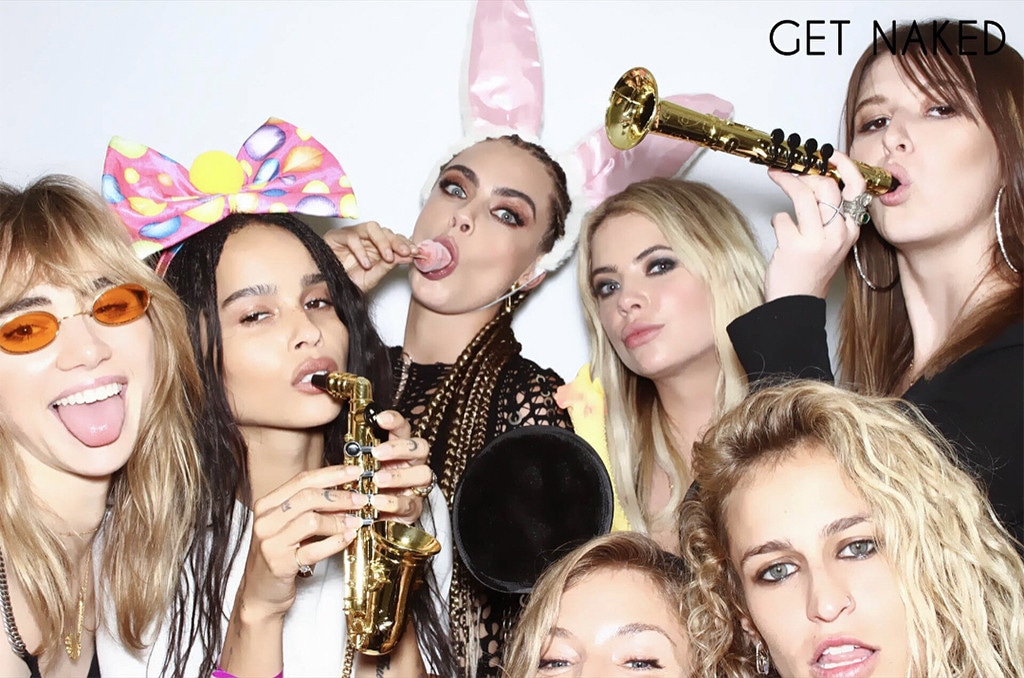 Instagram
Happy belated birthday, Cara Delevingne!
The model and actress turned 26 last week and celebrated with a slew of fellow celebs, including Pretty Little Liars alum Ashley Benson, Kate Beckinsale, Suki Waterhouse, Zoë Kravitz, Sienna Miller and Margot Robbie.
Delevingne shared several photos from her birthday party on Instagram on Saturday.
"It was my birthday a week ago and I am still giggling with MERmazing memories," Delevingne wrote.
She has worked with some of her party guests; She and Benson star together in the upcoming film Her Smell, she and Beckinsale both appeared in the 2014 movie The Face of an Angel and she and Robbie both starred in the 2016 film Suicide Squad.
Two of Delevingne's pics were taken inside a photo booth.
She and Benson, 28, have been seen hanging out and traveling together in recent months. Last week, they were photographed kissing at an airport in London. Delevingne, who is open about her bisexuality, and Benson, who years ago dated Ryan Good, Justin Bieber's former stylist, have not commented on the pics or the nature of their relationship.
In May, Benson posted on her Instagram a selfie of her and Delevingne hanging out. The two were photographed walking together in New York City that month.
Earlier this month, Delevingne and Benson were photographed walking together in West Hollywood, California. Days later, Benson shared an Instagram selfie showing her wearing a necklace bearing the letters A and C.
In March, Delevingne and Paris Jackson were photographed kissing in Los Angeles on a night out with the latter model's godfather and friend, Macaulay Culkin and his girlfriend and actress Brenda Song. A source told E! News at the time that the models are just friends. In June, Jackson tweeted that she and Delevingne were "never officially exclusive."
Jackson said she was bisexual on her Instagram Story in July, adding on Twitter, "How many times have I publicly referred to the community as 'my fellow LGBTQ+'? Like even on stage. I've been a part of the community for years. I even mentioned having crushes on girls when I was 8 in a magazine before. I've been caught kissing girls in public. this is not news…"