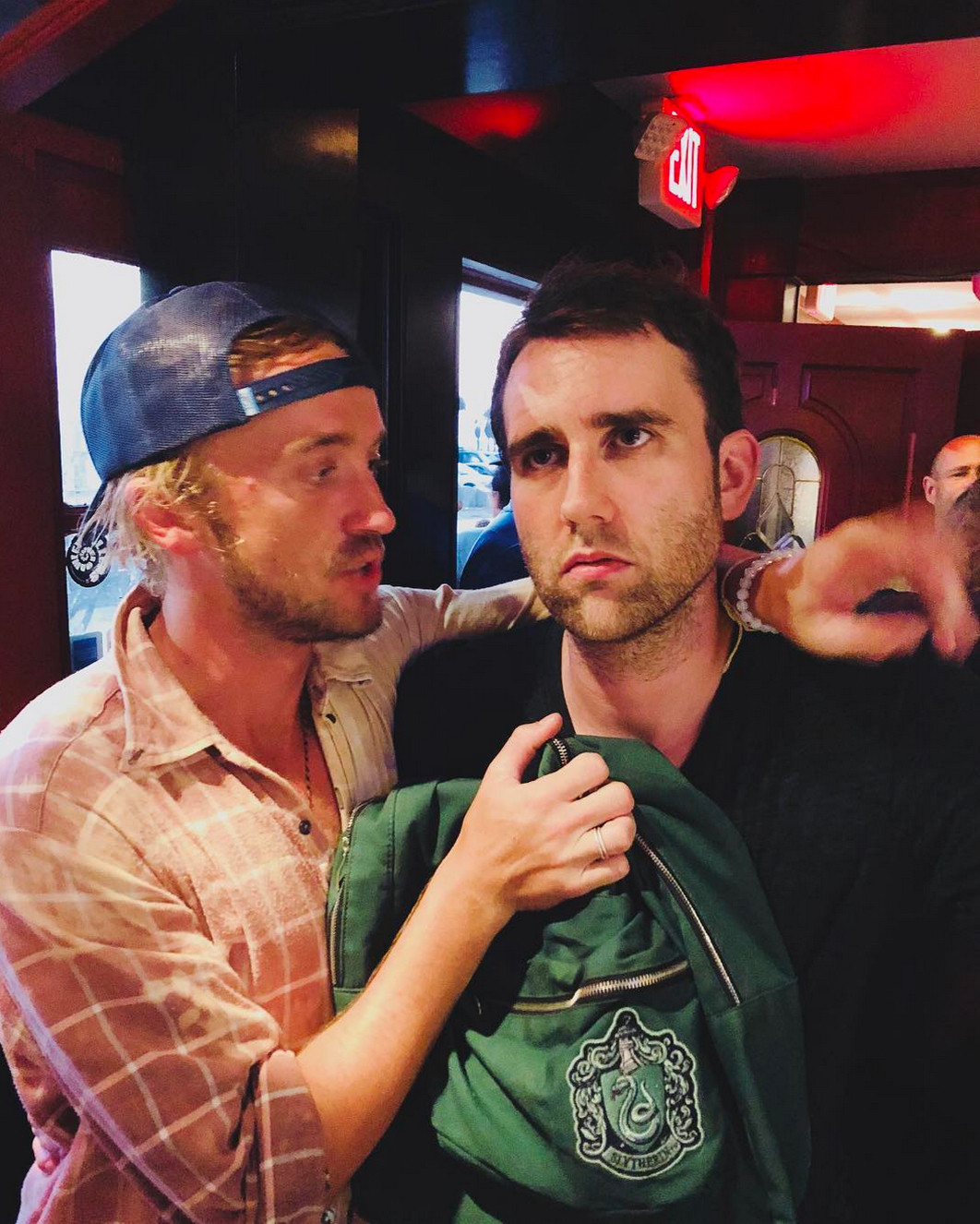 Instagram
10 points for Gryffindor! 10 points for Slytherin?
Harry Potter actors Tom Felton(Draco Malfoy) and Matthew Lewis (Neville Longbottom) reunited in Los Angeles and looked like they had a magically fun time. Both men posted photos of their get-together on Instagram, but it looked way more like a Slytherin recruiting session. Neville Longbottom's Gryffindor pride, however, reigned supreme.
In Lewis' picture, Felton holds up some Slytherin memorabilia while Lewis looks at him with complete disdain. He captioned the photo, "Take your Slytherin paws off me, you damn dirty ape!"
This dig at Felton is a combination of Harry Potter rivalries and an homage to another role the blonde actor played in Rise of the Planet of the Apes. The line originates from the 1968 Planet of the Apes movie.
In true Slytherin fashion, Malfoy pokes fun at Gryffindor and praises the power of Slytherin's dark arts. "See how close he was to converting... #gryffindork," he wrote.