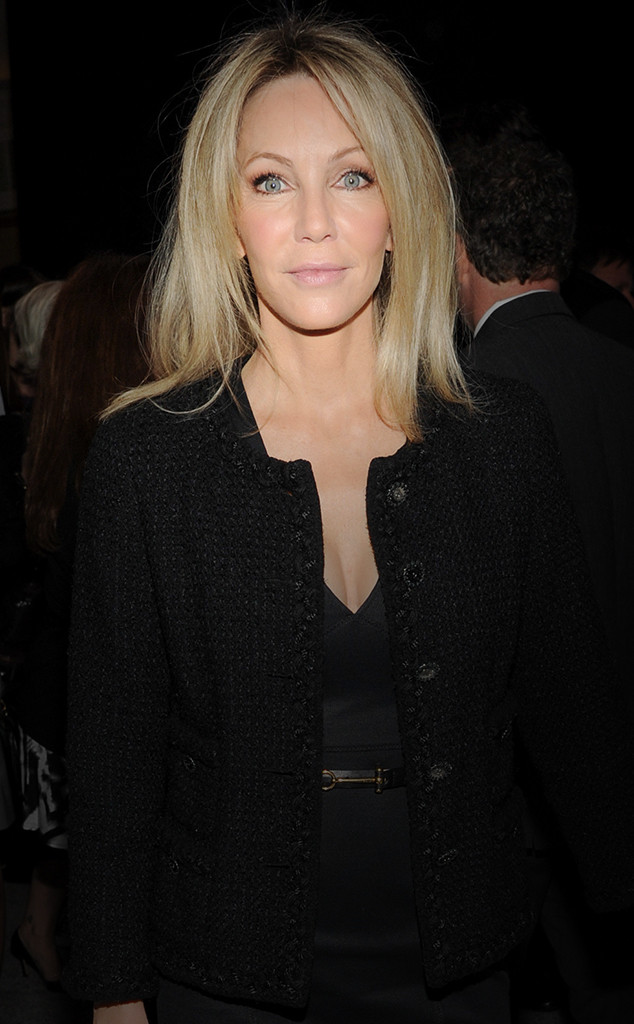 Evan Agostini/Invision/AP
Heather Locklear is back on Instagram amid months of legal and personal turmoil, which includes two arrests and time in rehab.
The 56-year-old Melrose Place alum posted on Saturday night a photo of her beloved Maltese dog, Mister, wearing a pair of sunglasses.
"Sun shining day," Locklear wrote in the post, her first since April.
It is unclear where the photo was taken or if Locklear is still in a treatment facility.
In June, it was reported that she was checking into rehab to treat alcohol abuse and mental health issues, after she was arrested for battery on a police officer and emergency personnel at her home in Thousand Oaks, California. It reportedly marked the seventh time Locklear, who has battled personal turmoil for years, had sought treatment in rehab.