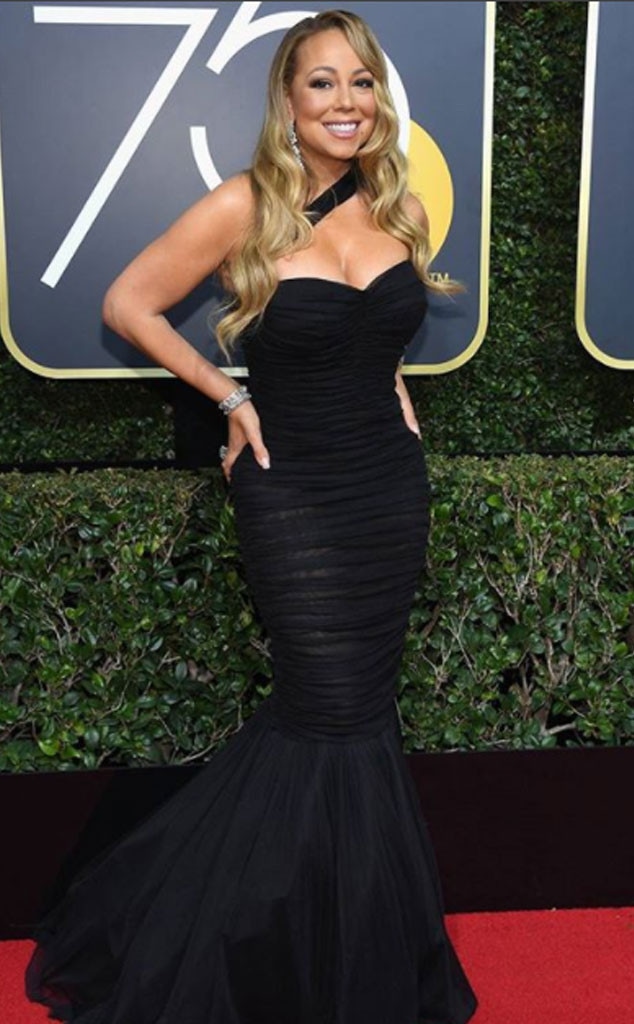 Frazer Harrison/Getty Images
There are two things that Mariah Carey thinks don't belong together: a shark and her yacht.
The singer posted a video on Instagram that shows her reaction to a shark swimming near her boat in the perfectly blue water. Carey, who was wearing a black wet suit with green lining, spoke to the camera about how unhappy she was with the shark's presence. "This is not okay," she said. "I know this is a shark and I'm not supposed to be scared, but I'm scared!" 
While walking away from the camera, she laughed and exclaimed, "I'm upset!" She did not, however, break into song and dance while quoting Drake.
Off camera, one of her kids asks why she's upset. While the camera pans on the shark, Carey is heard saying, "He's huuuuuge!"
The Always Be My Baby songstress is vacationing with her 7-year-old twins, Moroccan and Monroe Cannon, who she had with ex-husband Nick Cannon.
Carey is in full vacation mode until she goes back to her Las Vegas residency, The Butterfly Returns. She arrives back on stage Aug. 31.
The star is soaking up the sun and sunsets on her boat while documenting an abundance fun moments with her kids and with boyfriend Bryan Tanaka. In one picture, she and daughter Monroe stand together in the same position, where her daughter was likely told "Pose like Mommy!" just as the caption says.
On Aug. 9, Carey and MJR Presents announced that the Australia and New Zealand legs of her upcoming tour in October would be canceled. In a statement, Carey promised to "find new dates soon." She added, "I've been working away on new music and I cannot wait to share it with you later this year."
Tickets are still available for Carey's show at The Colosseum at Caesar's Palace.