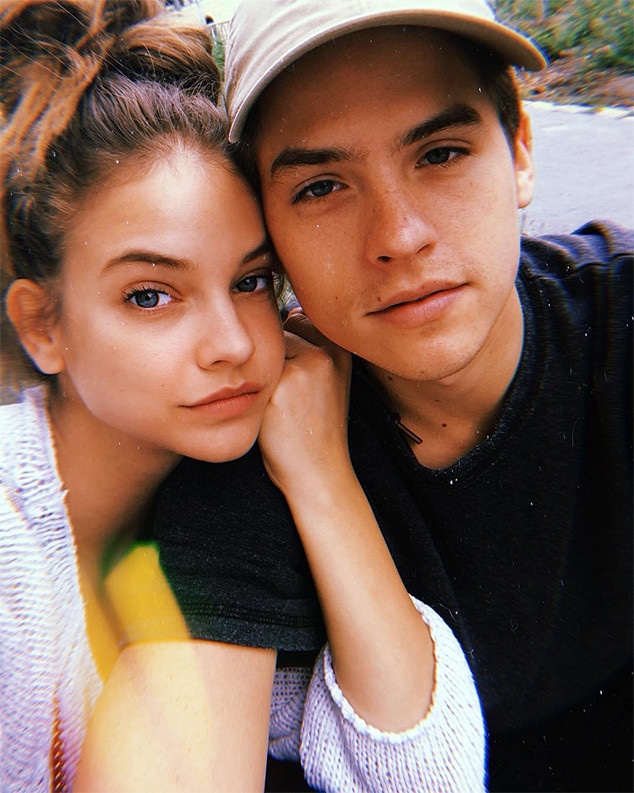 Instagram
Dylan Sprouse and Barbara Palvin recently visited her hometown of Budapest, Hungary together, weeks after sparking romance rumors.
The 26-year-old former Disney Channel star and the 24-year-old Hungarian Victoria's Secret model partied at the 2018 Sziget music festival and hung out with friends, as well as fans.
Palvin posted on her Instagram on Thursday a pic of her and Sprouse after the event, writing, "Post Sziget exhaustion."
Instagram user @itsmekatherinne shared a photo of herself hanging out with the two.
"They were out with friends in Budapest, and I happened to be there with my friends, so I came up to Barbara and we talked for a bit, as I've met her before too," she told E! News. "They were being casual drinking at a bar called City Center, next to the river. They were with friends but you could definitely tell they were coupled up."
Sprouse shared on his Instagram page on Saturday a photo of him and Palvin standing together, with his arm around her, in front of Vajdahunyad Castle in Budapest.
"Attila had nothing on us," he wrote.
The pic is the only photo he has on his Instagram feed, which he rarely uses and has occasionally cleared out.
Palvin also shared on her Instagram Story on Saturday a photo of Sprouse with an emoji of a girl with hearts.
In early August, Palvin paid tribute to Sprouse on his birthday, posting on her Instagram a photo of the two and writing, "Even though it's your birthday I feel I just got the biggest present of all ♥️ Happy birthday Boss Baby."
—Reporting by Amanda Williams