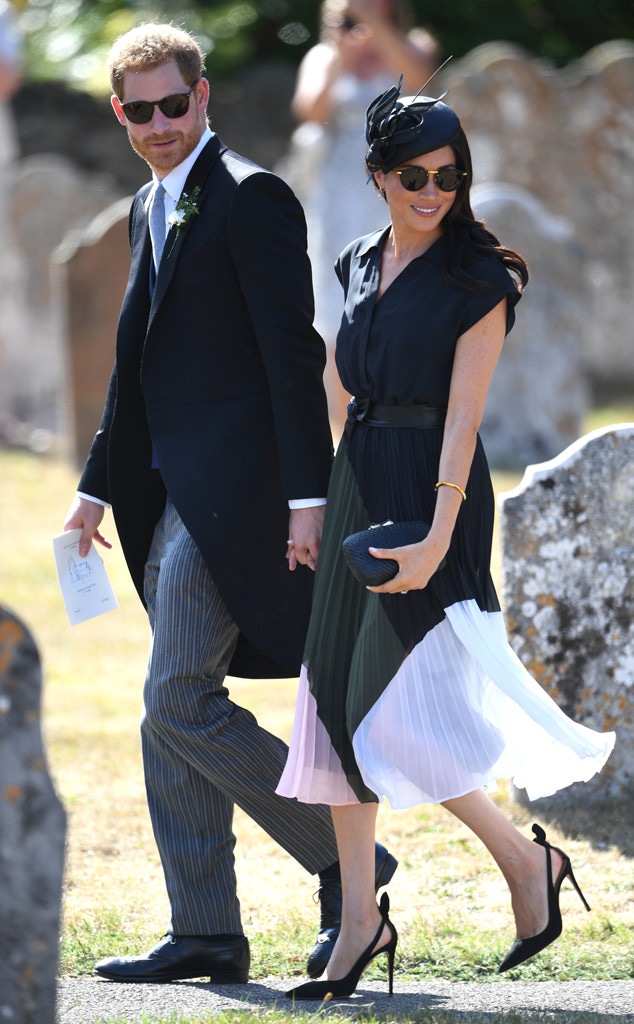 Joe Giddens/PA Wire
Can you tell by now that Meghan Markle's father Thomas Markle is not a fan of the in-laws?
The 74-year-old has been giving press interview after press interview since his daughter's May wedding to Prince Harry , which he had missed due to illness. He has voiced criticism about the Royal family and issued many pleas for his daughter to speak to him, saying they all shunned him after he appeared in staged paparazzi photos before the nuptials. In a new interview with The Sun, published on Friday, Thomas says the Royal family "are either like Scientologists or the Stepford family."
"If they hear anybody say anything they just lock the doors. They need to speak up!" he said. "They are cult-like—like Scientology—because they are secretive...They close the door, pull the shades down and put their fingers in their ears so they don't have to hear. Maybe they have a secret handshake too! You cannot ask a question of them—as they won't answer."
The Royal family and the Duchess of Sussex have not responded to Thomas' remarks, nor has the Church of Scientology. Critics of the church say the religion, practiced by several celebrities such as Tom Cruise and John Travolta, is a cult, an allegation the church denies.
Chris Jackson/Getty Images
Ire Levin's 1972 satirical thriller novel The Stepford Wives is about how suburban husbands turn their wives into brainwashed, submissive robots. 
"My thing about my daughter right now is that I think she is terrified," Thomas told The Sun in July. "I see it in her eyes, I see it in her face and I see it in her smile. I've seen her smile for years. I know her smile. I don't like the one I'm seeing now. This one isn't even a stage smile—this is a pained smile."
Earlier this month, Meghan's dad gave an interview to the Mail on Sunday and talked about the paparazzi photo scandal, saying that he had initially lied to Harry over the phone about the pics and that after they were published, they spoke again and he hung up on the prince after telling him, "Maybe it would be better for you guys if I was dead...then you could pretend to be sad."
As for his daughter, he said, "I hope we reconcile. I'd hate to die without speaking to Meghan again."