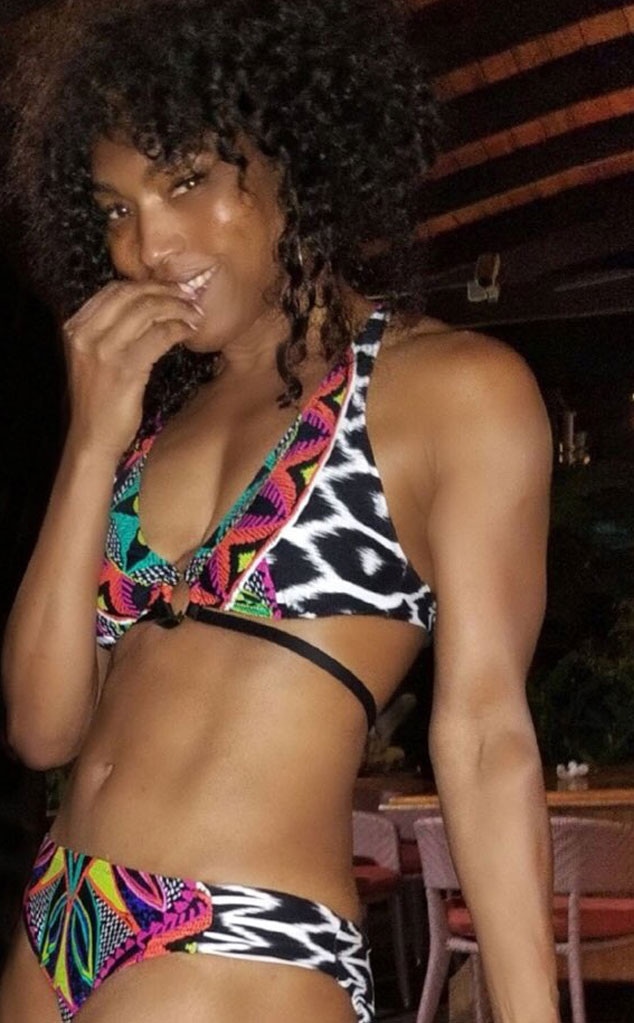 Twitter
Happy birthday, Angela Bassett!
The 9-1-1 and Mission: Impossible - Fallout star turns 60 years old today, and the actress kicked off the birthday celebrations by posting a photo of herself in a bikini on Twitter and Instagram. "Happy Birthday to all my Leo brothers and sisters," she captioned the inspiring photo. "Let's eat cake!"
The post has since gone viral and has sparked a social media frenzy, with one Twitter user commenting, "Imagine being 60 and this fine. Lawd." While another social media user replied to Bassett's tweet, "Have mercy."
Bassett's celeb pals are also showing her love on social media. "Happy birthday gorgeous," Octavia Spencer commented on her Instagram post. While Tina Knowles wrote to Bassett, "Happy birthday [heart emoji] looking fine as wine."
Stephane Cardinale - Corbis/Corbis via Getty Images
In addition to celebrating her day on social media, Bassett has also revealed plans for a birthday party.
"I am hesitantly, tentatively, um, planning a party," Bassett told ABC News. "I don't want to do it ... then I do want it. I don't want to miss it, you know?"
"Friends, family, yeah, and work associates. I'm with them all week," she hinted at who might be attending the bash. "[If] they come, they better get down. Don't stand on the perimeter. No, get right dead in the center. Show me what you got."
It's been an extra special year for Bassett, who—in addition to starring in Mission: Impossible - Fallout—appeared in another the box office hit, Black Panther.