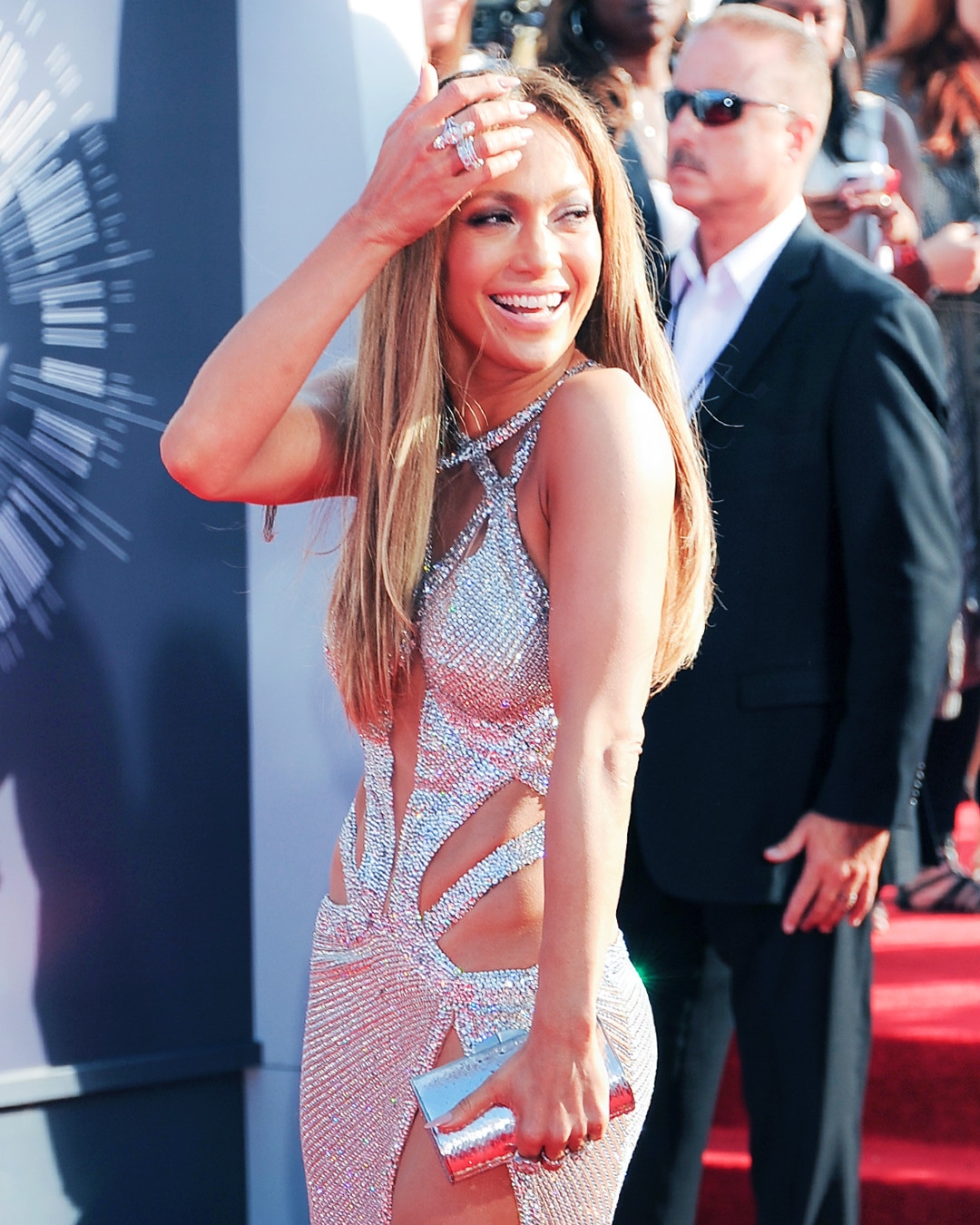 Frank Trapper/Corbis via Getty Images
You're gorgeous
I mean you're fine
You're sexy
But most of all
You are just absolutely booty-full
Jennifer Lopez's "Booty" lyrics pretty much explain how we feel when the star walks on to the VMA red carpet. Her looks always promise to make you swoon. For one, she wears designer gowns that make you fantasize being a Hollywood diva—they're glamorous, sultry and overall fit for a pop culture queen. Then, she typically opts for form-fitting looks with cutouts or plunging necklines that will reveal her ultra-toned figure and curvaceous body (See: Her metallic gown from the VMA Awards 2014). One glance at her look, and you won't have trouble getting up the next morning to go to the gym. She's body and fashion goals.
With the MTV VMA Awards on Monday, the anticipation for the star's look is real. We're expecting mermaid-length hair, a body-revealing gown and a resulting obsession over her look from viewers. 
Getting excited for the red carpet? Scroll through the star's sexiest looks below!