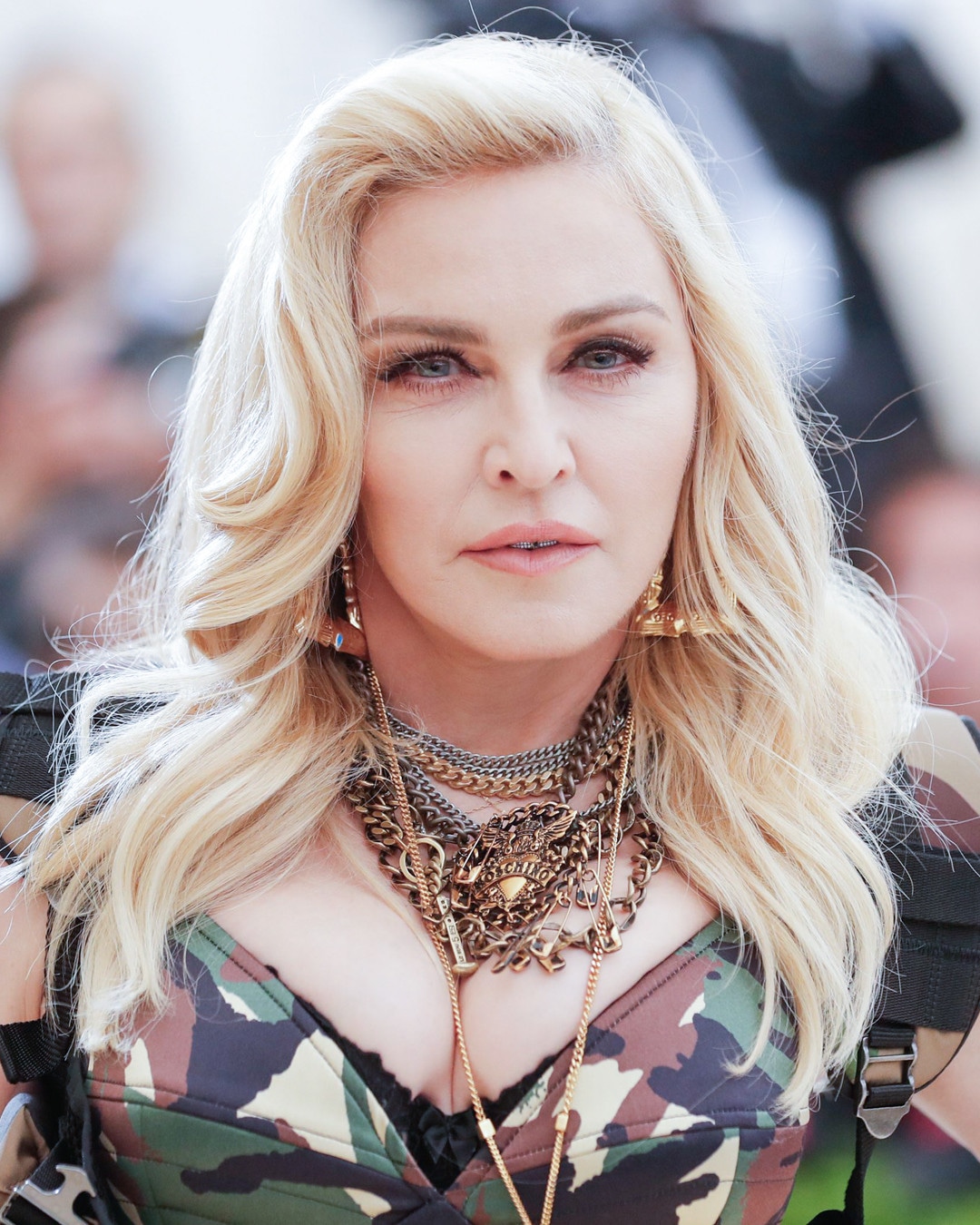 Carl Timpone/BFA/Shutterstock
Madonna turns 60 today, but you probably wouldn't guess that just by looking at her.
When the pop star came onto the scene in the early 1980s, music fans were instantly drawn to the rebellious, youthful energy that burst from the 20-something beautiful, blond woman. She was wild child with an undeniable glow and special knack for beauty. While she revealed that she used to receive facials from a heroin addict before she was rich and famous, as her popularity grew, her beauty obsession did, as well.
Now, the "Like a Virgin" singer has her own skin-care line, MDNA SKIN, and a personal aesthetician to give her skin exactly what it needs. And, Tarin Graham, the expert behind her beauty, is revealing just what it takes to achieve Madonna-level skin.
She told E! News, "There are several anti-aging treatments I do on Madonna's skin, including microdermabrasion, photo facial treatment, micro-current and an oxygen treatment."
OK, let's break that down. Microdermabrasion is an intensive exfoliation treatment, in which a pressurized jet releases crystals to get rid dead skin cells that your exfoliating cleanser can't get to. The result is a smooth, radiant complexion. The photo facial treatment (a.k.a. IPL therapy) uses a laser to target redness or discoloration in the skin. It's commonly used for rosacea, sun damage and age spots. The microcurrent facial is known for its anti-aging properties. The instruments (like the NuFace Facial Toning Kit) emit low-voltage electric currents to stimulate collagen and elastin. And, the oxygen treatment infuses pure oxygen into the skin, increasing hydration and circulation.
"Oxygen Treatments are king," she said in a statement. "I do this at the end of any treatment I give her—always after microcurrent."
Michael McDonnell/Archive Photos/Getty Images
However, keeping up with Madonna's facial routine is expensive—these treatments don't come cheap. Luckily, the skin pro shared what you can do at home to get a similar glow.
"Women should incorporate an array of key ingredients into their beauty routines to prevent the common signs of aging," she continued. "Ingredients such as hyaluronic acid, Vitamin C and retinol all prevent wrinkles."
These are also the ingredients in the pop-star-turned-beauty-entrepreneur's collection, which Tarin uses regularly.
After cleansing your face at night, "I tell all my clients to use a hydrating mist or toning mist, depending on personal preference. I like MDNA SKIN The Rose Mist—this is Madonna's ultimate favorite product—you can never have too much of it."
She follows the toning mist with the MDNA Eye Serum, then "I recommend using MDNA SKIN The Face Serum—it's super hydrating and leaves skin feeling soft. I also tell my clients depending on their skin type to mix a night retinol with their moisturizer for optimum results."