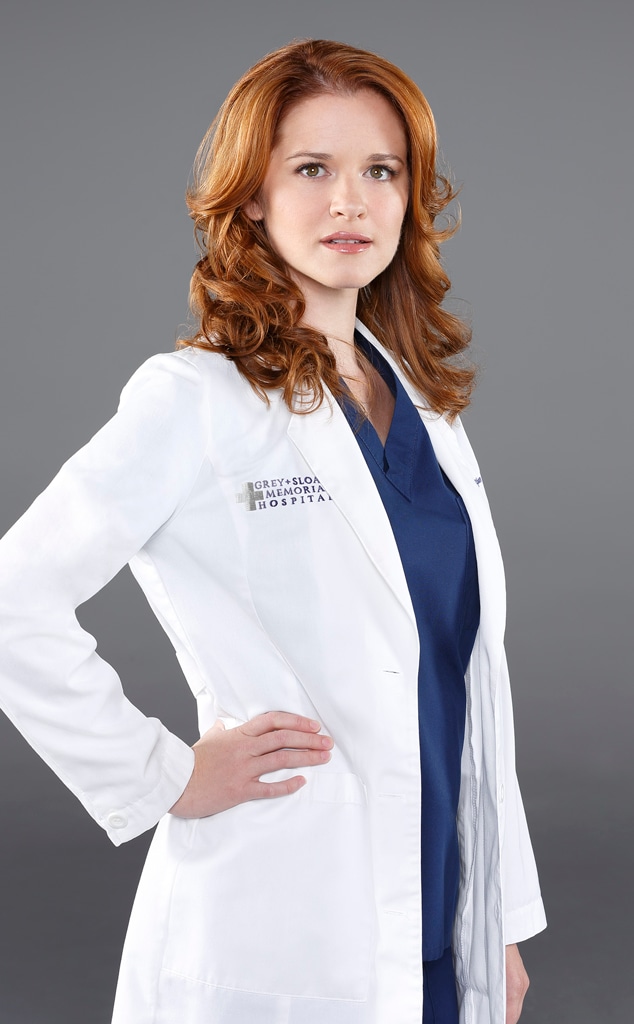 ABC
Sarah Drew remembers the day she was let go from Grey's Anatomy well. The actress, who directed Grey's Anatomy's Emmy-nominated webseries, opened up about the day she was told she would not be asked back for Grey's Anatomy season 15.
Drew was shadowing her costar Kevin McKidd who was serving as director for the episode they were shooting. "It was in the afternoon and I went back to my trailer and I did my crying and called my people. A whole bunch of people came into my trailer to give me hugs and cry with me and tell me they were so sad I was leaving. I was supposed to be shadowing Kevin this whole episode with the hope that I would get to direct an episode of Grey's but [after being let go] it seemed like wasn't a possibility anymore," she said in an interview with The Hollywood Reporter.
"I wondered if I should keep shadowing Kevin. My husband was like, 'Of course you go.' I had this incredible opportunity to grow as a director and as an artist with a director that I respect so much. I had nothing to be ashamed of and didn't need to hide. So that's what I did: I showed up the next morning at 6 a.m. and shadowed Kevin until I got cast as Cagney and had to leave to go shoot CBS' Cagney and Lacey," she continued.
Cagney and Lacey was not picked up to series.
Drew said being let go was "painful," but she is "a believer in things happening for a reason and finding beauty in the midst of grief."
"I don't regret or begrudge anybody this season of my life. I'm embracing it. I had a profound and incredible season of my life on Grey's Anatomy. I got to tell stories I believed in. I got to work with Shonda Rhimes and Betsy Beers and learn from the best. I got to work with an incredible community of people that I will have lifelong friendships with," she said. "I got to build a platform and have my children in an environment where I was cared for because of who Shonda is and how she takes care of her mamas and her women. It's hard for me to come up with anything I could be angry about."
ABC announced Drew and Jessica Capshaw would be departing the show in March 2018.
"The characters of Arizona and April are permanently woven into the fabric of Grey's Anatomy thanks to the extraordinary work of Jessica Capshaw and Sarah Drew," Krista Vernoff, co-showrunner and executive producer on Grey's Anatomy, said in a statement. "As writers, our job is to follow the stories where they want to go and sometimes that means saying goodbye to characters we love. It has been a joy and a privilege to work with these phenomenally talented actresses."
Drew told THR that she was told the show has too many characters and "they needed to downsize because they couldn't service all of the characters effectively."
"They didn't want any of us to be left in the background and not getting much of a story," she said.
"Krista Vernoff said that she felt like April had been through so much and had come out the other side and that she didn't know what she could put her through again. It was really hard to hear that. But Krista had a lot of very complimentary things to say about the work that I had done — especially this past season — and that April was going to have her happy ending," Drew added.
The character of Dr. April Kepner quit the hospital, got married and started working with the homeless following a near-death accident.
Drew, whose credits also include Everwood and Mad Men, said being let go was "painful" and it had "shaken" her confidence, but now after her webseries was nominated for an Emmy she's taking meetings about directing more projects.
Read the full interview on THR.