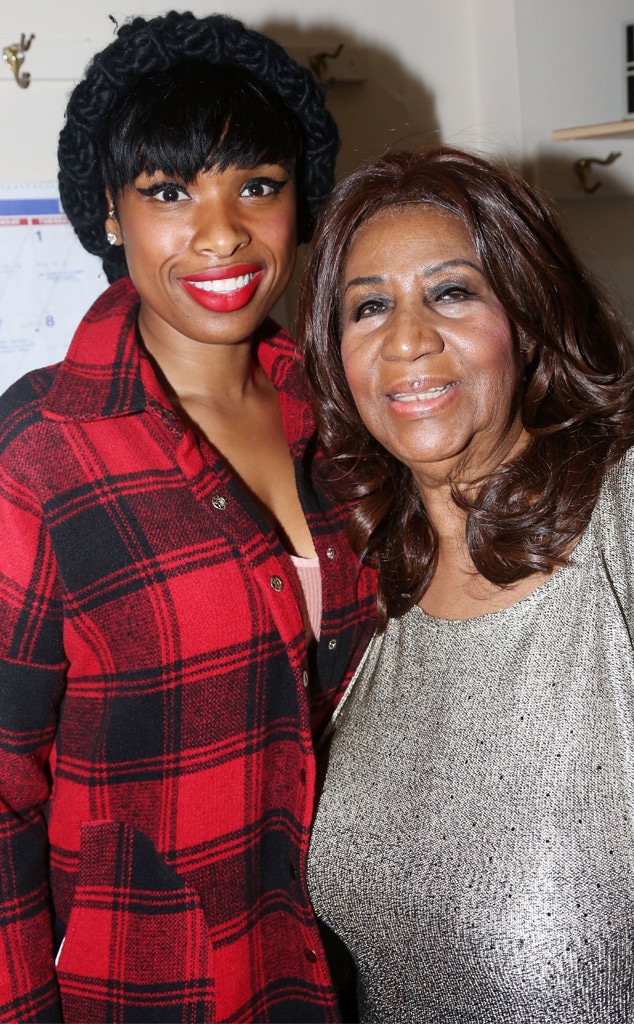 Bruce Glikas/FilmMagic
Jennifer Hudson, who will play Aretha Franklin in a biopic, mourned the singer's death in a touching online tribute.
The Queen of Soul passed away on Thursday after battling pancreatic cancer. She was 76.
"I have no words , so I will let the Queen say it! But I will Say while teaching me about your life, u taught me so much about life and schooled me in mine. I will never forget those teachings," Hudson, 36, wrote on Instagram alongside a video of her listening to Franklin's recording of "Let It Be" on her car stereo.
In January, legendary music producer Clive Davis confirmed reports that the Oscar-winning Dreamgirls actress, Grammy-winning singer and American Idol alum would play Franklin in a movie about the life of the R&B and soul icon, who had inspired countless singers for decades. He added that Hudson had "been anointed by Aretha herself" for the movie role. 
Rumors of Hudson's role in a Franklin biopic had circulated for a few years prior to Davis' confirmation. In 2015, Hudson told Time Out New York that it "would probably be the most challenging and the most motivational" part for her to play since she starred in Dreamgirls.
"You know, I'm going to be honest: I did not actually grow up listening to Aretha Franklin the way most people think I have," she added. "I grew up listening to my older cousins, and they were obsessed with Aretha. They were heavily influenced by her, and I took it from them. But I love her now. I love all her music. I just love that era. Atlantic, Motown—I wish we made music like that today."
Hudson covered Franklin's song "Baby, I Love You" while competing on American Idol in 2004. She had also paid tribute to the music icon at the 2011 Grammy Awards and the 2014 BET Honors event, where she got to meet the singer. The two also reunited 2015, when Franklin watched Hudson perform in a Broadway revival of the musical The Color Purple and chatted with her backstage.