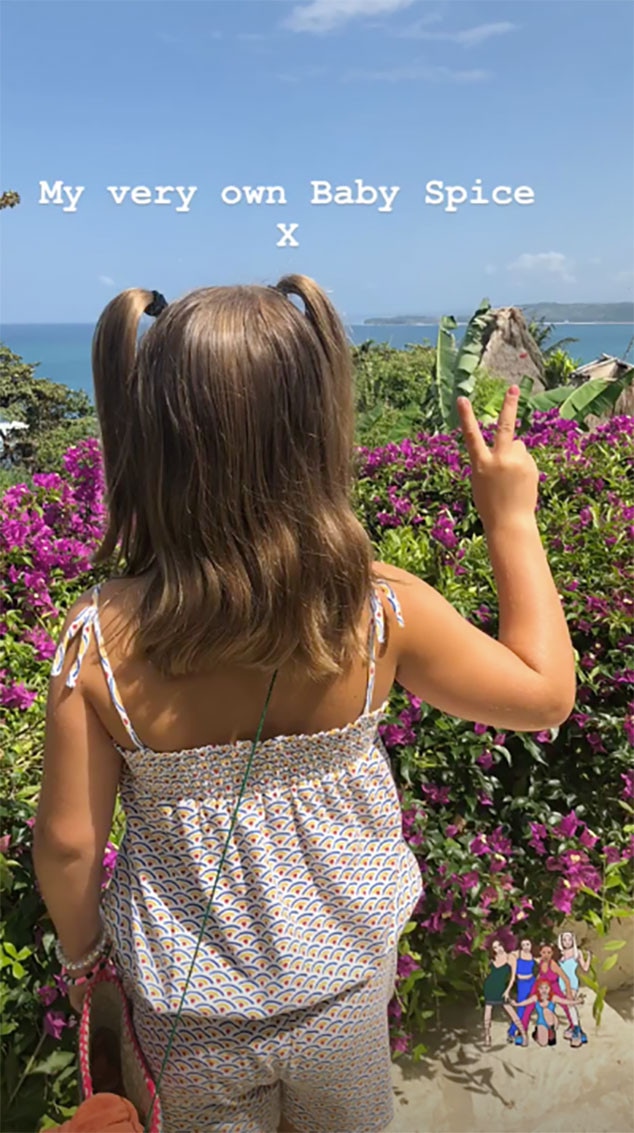 Instagram
Move over, Victoria Beckham—Harper Beckham is taking the Spice Girl reins. 
Long before the star was the mogul behind her eponymous fashion label, she turned the music world on its head as a member of the iconic girl group. While we continue to pray to the Hollywood gods that a long-awaited reunion is actually on its way soon, it looks like Beckham has found her protégé should she bid farewell to the stage forever. 
Her 7-year-old only daughter has clearly been inspired by her mama's legendary group. Exhibit A: this snap of the youngster sporting pigtails and a peace sign à la Baby Spice. 
"My very own Baby Spice," the famous mama wrote of her little one. Paging Emma Bunton!
PolyGram Filmed Entertainment
The youngster has definitely taken to her mom's former days as a Spice Girl.  Over the weekend, Victoria shared snaps of her daughter watching the group's film, Spice World, while the family was vacationing together. 
"Spice World has been on heavy rotation this holiday!!" Beckham revealed to followers. "Not only is Harper obsessed with the Spice Bus....she now wants 'a little Gucci dress.'"
However, the kiddo also had a question for her mama: "Mummy why are you wearing a dress?"
Victoria, we hope you saved all of your '90s outfits.