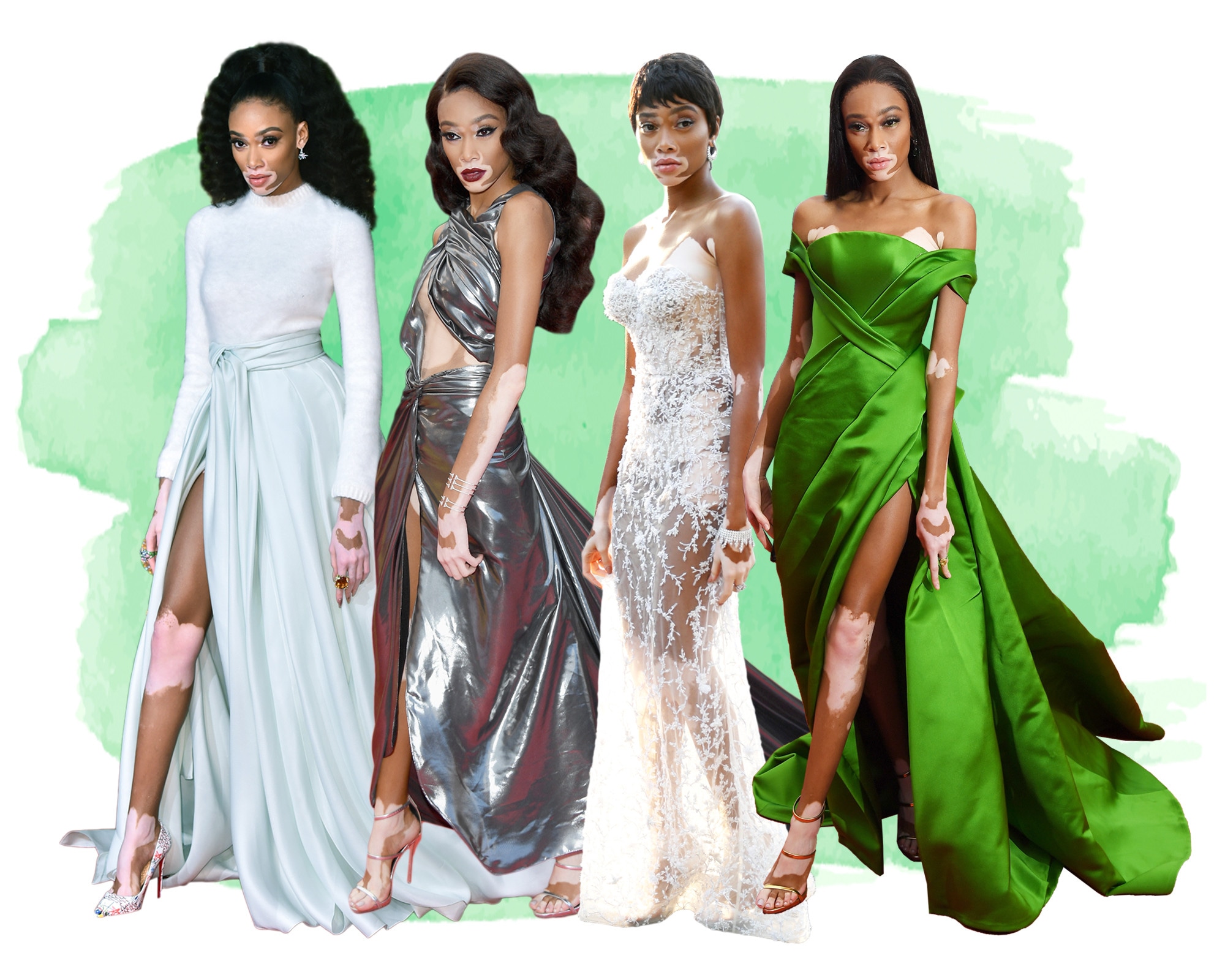 Getty Images
Winnie Harlow is this week's #WCW!
Ever since the model appeared as a contestant on America's Next Top Model, season 21 in 2014, we've been obsessed. She didn't win the competition and later said the show "did nothing" for her career, but she became a favorite among viewers and went on to book numerous elite campaigns. Why? She's so easy to root for.
On the show, she revealed that she was bullied for most of her childhood, due to her skin condition vitiligo, which causes a lose of pigmentation in blotches. After being called "zebra" and other animal names, she had to change school multiple times. Yet, somewhere along the line between then and now, the girl who was bullied and ridiculed for her appearance became one of the most famous models of our time—now, that's inspiring.
Instead of shying away or hiding what others referred to as a flaw, she showed off the beauty of her skin. She leaned into it. Her skin became her signature, allowing her standout in an industry with a cookie cutter-like ideal of beauty (although that's changing steadily). The more she flaunted her natural beauty, the more the world responded with praise. And, as a result, she played a major role in diminishing the stigma of vitiligo—something that used to keep her down.
Now, she wears beautiful, skin-revealing gowns and lingerie-inspired street style, as a standing example that the characteristics that make you unique also make you uniquely attractive.
What if we all flaunted the features that others told us were flaws? The world would be a different place.
Check out her best looks in the gallery above!