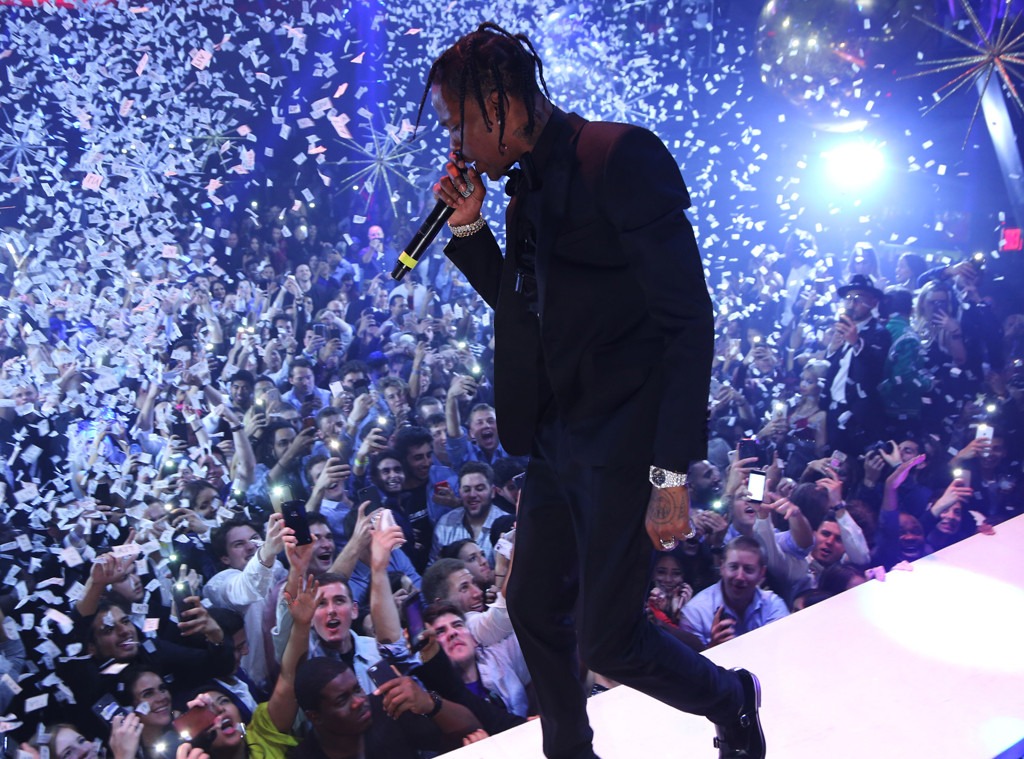 World Red Eye
It was a really good day to be a Travis Scott fan. 
As the Grammy-nominated rapper celebrates the successful launch of his third studio album, Astroworld—all 17 tracks debuted on the Billboard Hot 100 and the album has reached the number one spot on the Billboard 200—the 26-year-old star is paying it forward to his devoted listeners. 
"Ahhh man I love the fans man y'all go harder than anything alive I can't do anything without u guys let's keep it going," he tweeted on Monday as his tracks climbed the charts. "TO THE FANS WE GOT THIS TO NUMBER ONE I LOVE U GUYS SO MUCH. I DEVOTE MY LIFE TO U GUYS AND I CANT EXPRESS HOW MUCH YALL MEAN TO ME. TO ALL THE RAGERS ALIVE MAY WE LIVE FOREVER...TO EVERYONE THAT CAME THRU FOR THIS ALBUM THANK U A TON! THANKS FOR RIDING WIT ME THRU THIS PROCESS THANKS FOR BELIEVING IN ASTROWORLD."
However, the star didn't stop at gushing over his fans. Scott announced on Tuesday that he decided to give away $100,000 to fans. "SO I KNOW ITS HARD FOR THE KIDS SO I DECIDED TO UNLOAD MY BANK ACCOUNT ON U GUYS. IM BUSTING DOWN $100,000 AND GIVING AWAY TO ANY FANS THAT CAN TWEET ME THERE CASH TAG WITH LYRICS FROM ASTRO. GANG !!" he wrote to followers. 
This was certainly no hoax. It didn't take long for fans to respond in droves to the Scott's offer as they replied with all different kinds of lyrics. Soon, dollar amounts were popping up in the fans' cash apps. 
"Check ur account just dropped a lite 50 for ya," he responded to one fan. 
One fan got his wish when he tweeted, "if travis sends me anything with a comma i'm quitting target on sight and applying for the space force." His wish was Scott's command. 
"HEY I DROP U OFF SOMETHING HOPE TO SEE U IN SPACE FORCE," he responded with a $1,000 gift. 
Needless to say, the star made some fans' day.