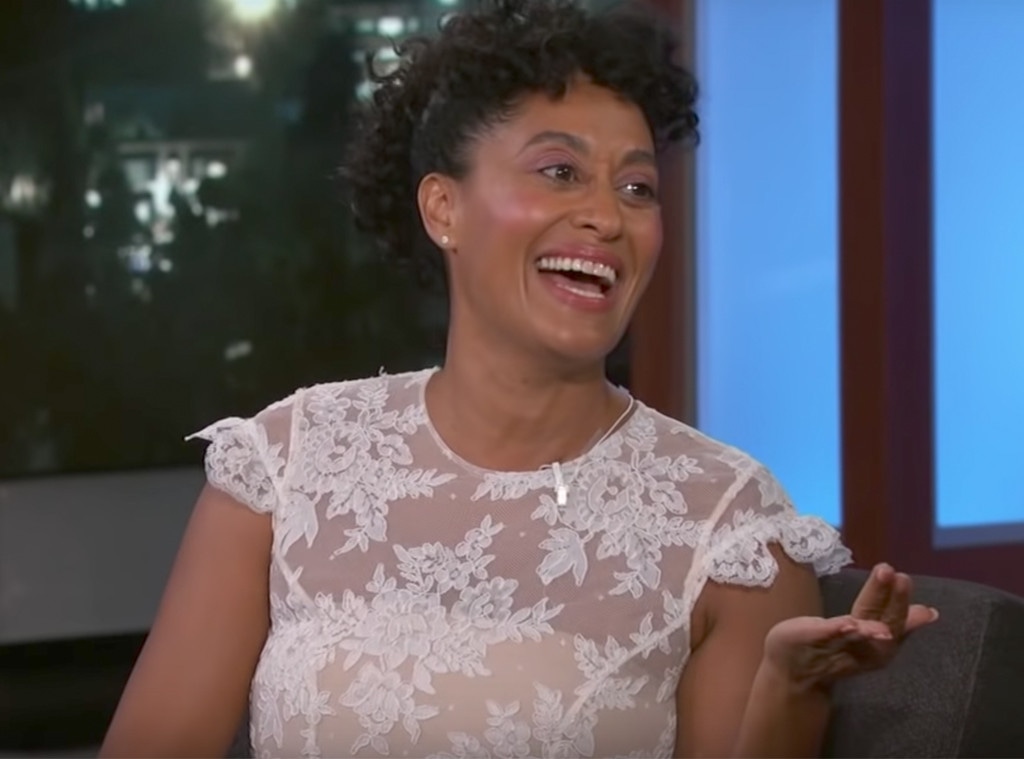 Instagram
Tracee Ellis Ross didn't have the best time on her recent getaway to the South of France. 
The black-ish star recalled the nightmare vacation on Tuesday's episode of Jimmy Kimmel Live!. 
Every year, Ellis Ross goes on a summer vacation with a few of her best pals. While the group normally travels to Italy for the getaway, Ellis Ross and her friend decided to try something new this year and rented a house in the South of France. 
"It didn't go as planned," she admitted.
Upon arriving at the house, Ellis Ross learned the hot weather and recent rain had caused flies to swarm the residence.
"You guys there were so many flies you couldn't sit in the house without sitting under a fan or two," she said.
In fact, it was so hot that Ellis Ross slept under two fans and held ice underneath her knees and neck. The actress said the conditions caused her to wake up with a sore throat every morning.
However, these weren't the only downsides. Ellis Ross also said the rental property was over a mile away from town. Considering the two friends didn't have a car or bike and had to walk uphill in the 95-degree heat, they didn't venture into town too often. 
"So literally we were, like, rationing food," she recalled. "I was like, 'Only buy what you can carry.' We had one bottle of rosé, and I drank the one bottle of rosé for five days."
Still, the trip wasn't a complete dud. Ellis Ross also spent some time in Paris and attended a fashion show by Valentino. In addition, she found out she was nominated for an Emmy on her flight back home. Unfortunately, she said "no one cared" about her good news.
Watch the video to see her whole interview.