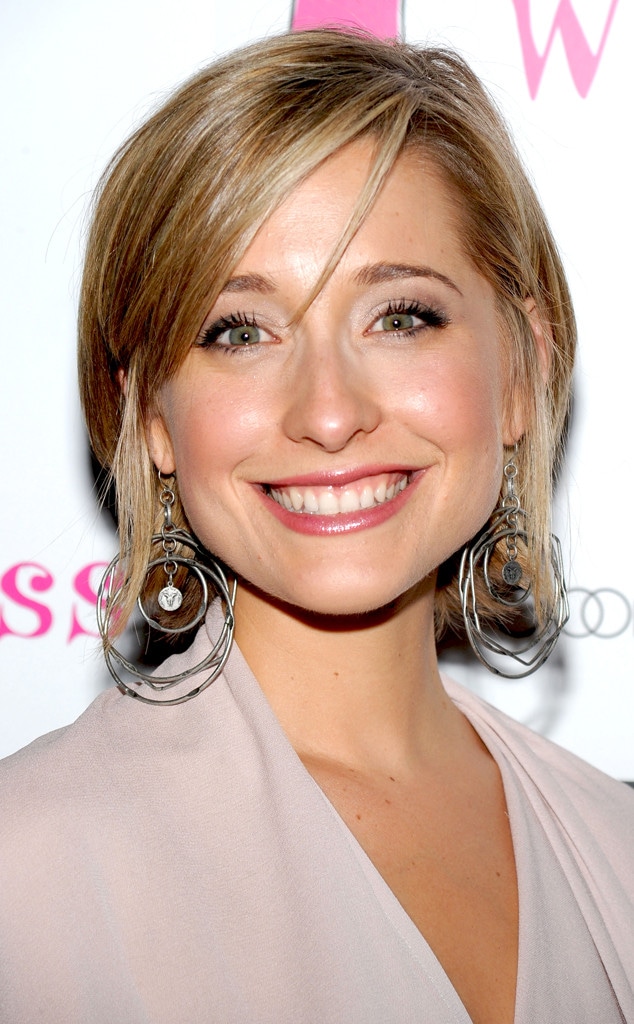 Bryan Bedder/Getty Images
Allison Mack, who pleaded not guilty to sex trafficking in April, has requested a "modification of the conditions of her release."
On Tuesday, the legal team representing the former NXIVM member filed a motion to modify the former Smallville star's bail conditions. Per the legal documents obtained by E! News, Mack wishes to be able to leave her parent's home in Los Alamitos, Calif., so that she may be able to work, attend weekly religious services and school.
Mack's lawyers argue "the instant charges have deprived her of pursuing her acting career," but that she "nevertheless is interested in contributing to society."
emal Countess/Getty Images
In April, the former CW star and NXIVM leader Keith Raniere were arrested for sex trafficking in connection with the organization NXIVM. In the months following, Mack was charged with racketeering conspiracy involving an array of crimes, including identity theft, extortion, forced labor, sex trafficking, money laundering, wire fraud and obstruction of justice.
Following her release on $5 million bond, the actress was placed under GPS location monitoring and has been allowed to leave her parent's home for medical appointments, meetings with her lawyer and court appearances.
The CW Television Network/Warner Bros. Television Productions, Inc.
And since then, her legal team claims, "Ms. Mack has demonstrated for more than three months her ability to adhere to and abide by the rulings of this Court and the directives of Pretrial Services."
"The proposed modifications will allow Ms. Mack to contribute to society and her own self-betterment while she awaits the resolution of the criminal charges," they continued. "These activities not only will allow Ms. Mack to use her time productively while awaiting trial, but will also assist with her reintegration into society if she is vindicated of the charges or even in the unlikely event that she is convicted after trial."
Mack and Raniere are expected to stand trial in January.