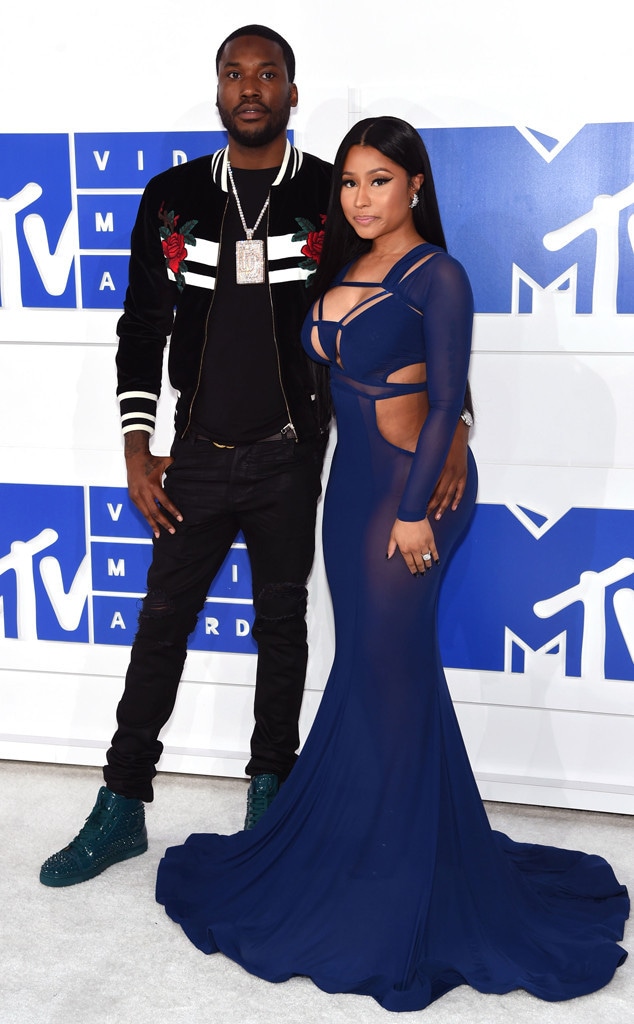 Jamie McCarthy/Getty Images
Nicki Minaj is playing coy about possibly getting back with ex-boyfriend Meek Mill.
While doing an interview with Hot 97 FM, the rapper suddenly sported a sly smile when Funk Flex asked her, "Any room for you and Meek to get back together?" She expertly avoided answering, but said they are in a good place now. "He's really tried to be the bigger person and he's come out and said 'I know I didn't really do right' and 'you stood by me' and 'you were good to me'," the Queen artist explained.
"So because of that I was able to breathe and really try to forgive and move on because I'm a forgiving person as long a person comes at me right," she continued.
Getting to a place of forgiveness took some time for the artist, but Nicki can't deny there was something real between her and the rapper. She revealed that even her ex, Nas, told her, "He thinks that Meek is still in love with me."
And now that the "Anaconda" singer is single, Meek is trying to win her back over a year after their relationship came to an end. She details his attempts to charm her in the explicit song "Barbie Dreams", where she raps, "Meek still be in my DMs, I be havin' to duck him."
But who can blame the "Whatever You Need" rapper, especially after he once said losing Nicki was a "significant loss." He told radio host Cosmic Kev, "I got Nicki when I was…like, I came up. I always wanted Nicki my whole life. I used to talk Nicki Minaj—remember I had the rap about it? I bagged that. So, that was a win of course."
Only time will tell what will happen between these two.