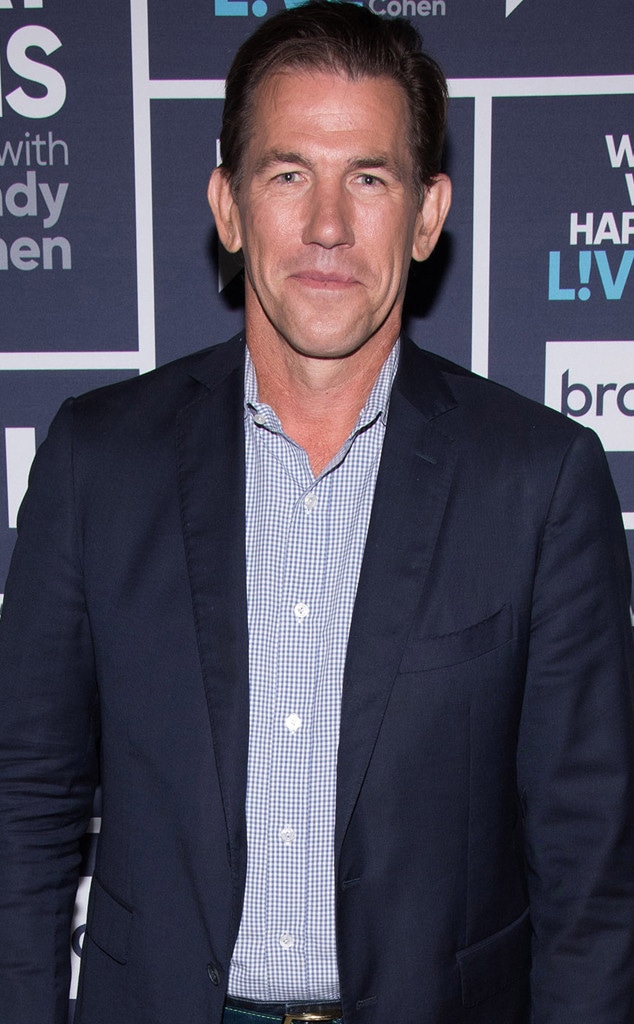 Charles Sykes/Bravo
After four years and five seasons, Thomas Ravenel is cutting ties with Southern Charm. 
The reality TV star and former politician made the announcement on his private Twitter page Tuesday. The news comes three months after multiple women accused Ravenel of sexual assault, and in the midst of ongoing relationship drama with with on-again, off-again girlfriend Ashley Jacobs.
"I'm not doing the show anymore," he tweeted. "In the contract they have the right to fictionalize your story. They took advantage of me. I decided I've got too much to lose and informed them I'm not coming back." 
Ravenel was not present for the Southern Charm season 5 reunion, which taped in June and aired last month, due to the investigation into the claims against him. 
A statement from Ravenel's attorney read aloud at the reunion stated, "Along with Bravo, our client made the mutual decision not to attend today's reunion taping as there is a pending investigation. Our client is fully cooperating with authorities on that investigation. He expects to be completely vindicated once the investigation is concluded. He sends his best regards to his fans and his fellow castmates."
Meanwhile, Ravenel's girlfriend of more than a year also appears to have turned her focus toward the future. In an Instagram post shared hours ago, Ashley reflected on her "failures" and declared a new chapter in her life by deleting every single post from the past year.
"I am who I am today because of my failures," she wrote. "I am compassionate because I've failed. I am understanding because I've failed. I am more emotionally aware because I've failed. I'm smarter because I've failed. And I understand the values and beliefs of the things that matter in life because of those failures. So I would never take them back. I would never go back in time and change a single thing." 
A source previously told E! News that Thomas and Ashley were frequently breaking up and getting back together.
"It's always up and down and they fight a lot," the insider said. "They find a way to lure one another back in." 
Additionally, our source said Ravenel's former co-stars completely shunned him from their group for staying with Ashley as she sparred with the mother of his children, Southern Charm castmate Kathryn Dennis. 
"The cast was very upset with Thomas and the situation surrounding Ashley, and cut him out of the group months ago after they stopped filming," the insider explained. "The majority of the cast was also disgusted by his behavior and the support he gave towards Ashley's actions. No one can believe he is staying in a relationship with Ashley and thinks it's disgusting."
A rep for Bravo could not be reached for comment. 
(E! and Bravo are both part of the NBCUniversal family.)