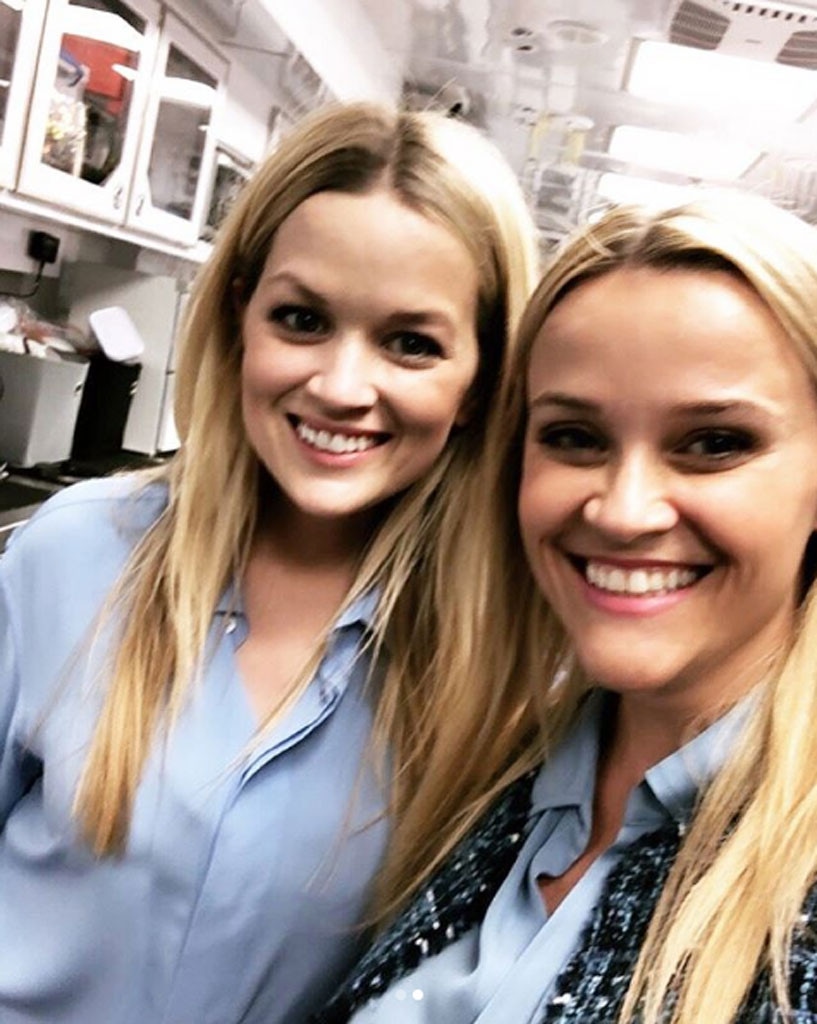 Instagram
Reese Witherspoon has an identical twin and this is no big little lie. 
Witherspoon and her lookalike Marilee Lessley aren't identical due to genetics, but rather by some heavenly coincidence.
The Big Little Lies star introduced Marilee to her followers in an Instagram video with the utmost enthusiasm. "Okay guys I want to introduce you to someone who has been working with me for years," she said. "This is Marilee and she's my double. Don't we look alike?!"
Marilee then chimes in: "We do. We totally look alike."
According to the Legally Blonde actress' Instagram caption, she and Marilee have worked together on five movies together, and now the doppleganger is bringing her talent to Monterey, Calif. as Madeline Mackenzie's double.
Marilee isn't the only new face in town on the set of BLL. Legend Meryl Streep joined the cast to play Mary Louise Wright, the mother of Celeste Wright's (Nicole Kidman) late husband, Perry (Alexander Skarsgård). There's not too much we know about Streep's addition to the show, except for the fact that Madeleine chucks an ice cream cone at Mary.
Throwing a cone at Streep was definitely a highlight for the producer. Witherspoon said, "I have to say it was like top five moments of my career."
Check out more photos below of celebrities and their non-famous look-alikes.
As it turns out, Marilee isn't the only one who looks pretty identical to the Draper James designer. Witherspoon's 18-year-old daughter Ava Philippe could potentially be another body double for her mom. There's some pretty clear photographic evidence that this mother-daughter duo brings #twinning to an entirely new level.