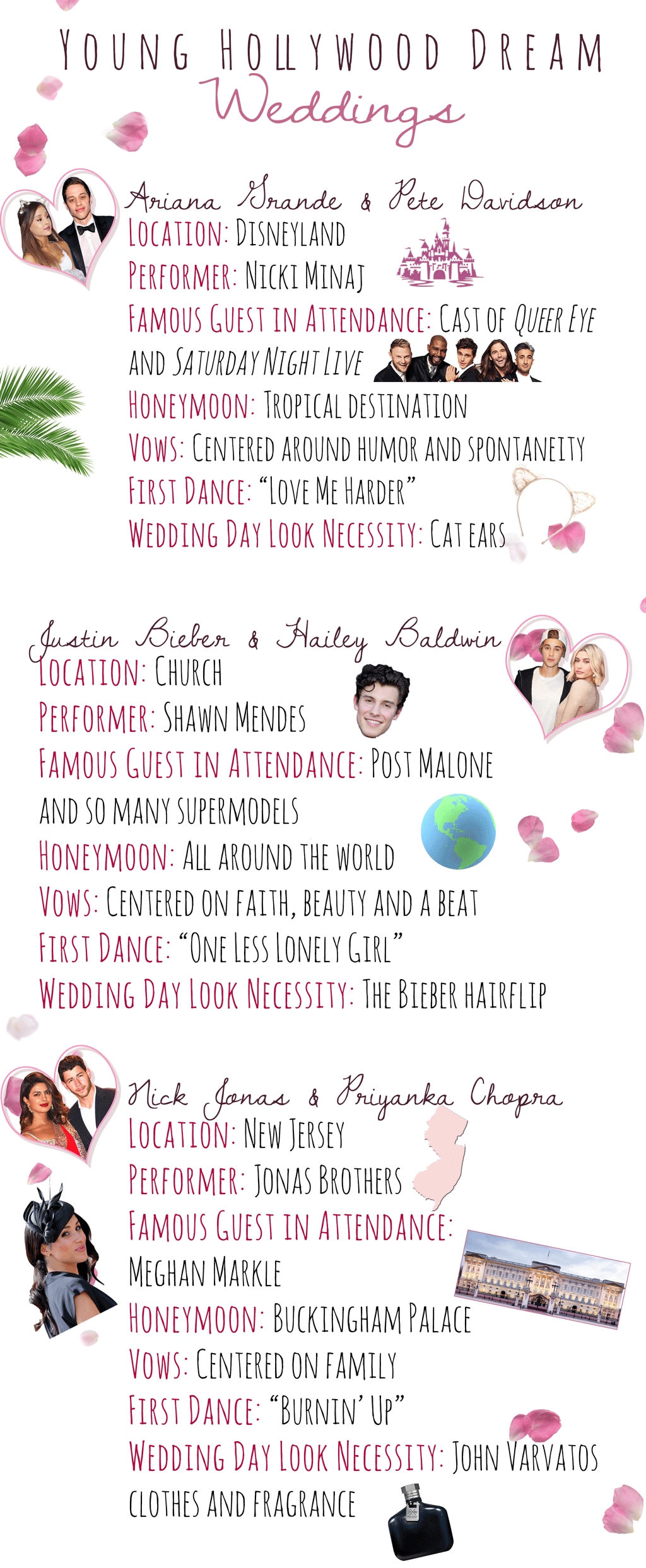 Getty Images/Shutterstock; Melissa Herwitt/E! Illustration
The summer of love has turned into the season of unforgettable engagements.
In just a matter of weeks, Justin Bieber and Hailey Baldwin along with Pete Davidson and Ariana Grande have surprised us with their love stories and changing relationship statuses. Most recently, Nick Jonas and Priyanka Chopra joined the club of Hollywood stars ready to say "I Do" after briefly dating. 
But when it comes to the game of love, when you know, you know! And there's no denying the chemistry these three couples have for one another as they prepare to enter a new chapter of their lives as husband and wife.
While wedding planning isn't the highest priority on their to-do lists, we can't help but imagine what these ceremonies could be like.
Who will have the most star-studded guest list of them all? And which pair will surprise attendees with a surprise performance that will give us pop culture fans total FOMO? Nick, just tell us if we should be burnin' up for a Jonas Brothers reunion.
We created a graphic above with our dream predictions for each couple's special day. Sure, we may be way off on what will actually transpire when these famous pairs exchange vows. 
But when the special day comes and our invite is lost in the mail, we will have a vision of what we could be missing.
Congratulations all you lovebirds. We can't wait to celebrate when the time comes.