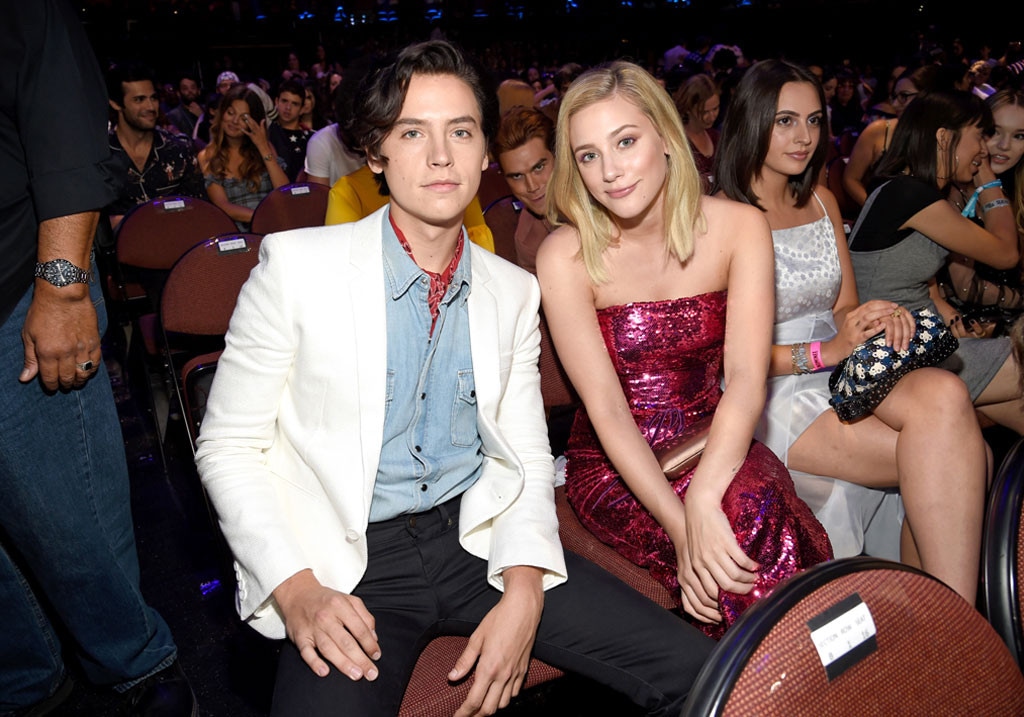 Kevin Mazur/Fox/Getty Images for FOX
Oh what a night!
It wouldn't be summer without the 2018 Teen Choice Awards. And on Sunday night, the biggest stars from movies, TV and music came together at The Forum in Inglewood, Calif., for the annual award show.
While cameras caught Zac Efron, Anna Kendrick and more stars accepting their worthy awards and surfboards, some of the fun happened away from the stage.
Between Hollywood stars freaking out over performers or a few celebs being extra friendly with fans, we have a few details that the average viewer may have missed.
Sit back and find out what you didn't see at the televised award show below.
Watch:
Nick Cannon & Lele Pons Dish on Hosting Teen Choice Awards
Crazy for Riverdale: If there was one cast fans couldn't get enough of, it had to be the Riverdale crew. From the moment Cole Sprouse took his seat next to Lili Reinhart and Camila Mendes, tons of cameras started flashing and fans let out plenty of screams. When the emcee was pumping up the loud crowd, Camila started first pumping. And when the first performer took to the stage, Lili and Camila couldn't help but dance along in their seats.
Commercial Chaos: If you ever wonder what happens during breaks, chances are presenters are running backstage, stars are trying to say hello to their famous friends and if you're JoJo Siwa, you're mingling with fans. During one commercial break, a ton of fans were coming up to the Dance Moms star for pics. And we're happy to report she took as many as she could.
All About That Trainor: When Meghan Trainor took to the stage and performed, Lili and Cole were whispering to each other while enjoying the song. As for Troye Sivan, he was rocking out in the front row and was the first to pop up after the performance ended. "I DID ITTTT HAHAHA I was so nervous with the lift! It was SHAKEY on the way down, but I kept my cool and had SO MUCH FUN!!" Meghan shared on Instagram after her performance. "Thanks to @teenchoicefox , the fans in the crowd AND seeing @darylsabara in the front row."
Backstage Swag: Before and during the show, celebrities were able to visit the Backstage Creations Retreat backstage where they got to take home some serious swag. Storm Reid, Foster the People, Marcus Scribner and Rachel Bloom were able to enjoy Halo Top ice cream for a dessert, Zenni Optical sunglasses, Current Air apparel and more.
Country Love: After pulling off a smoky performance, BeBe Rexha had just 20 seconds to get off the bed she performed in and head backstage. Once there, the singer discovered that she won Choice Country Song with Florida Georgia Line for "Meant to Be." "I was on the stage with Louis Tomlinson last year and to be here is so amazing!" she told the crowd. As for the surprise, it's safe to say Tyler Hubbard and Brian Kelley loved pulling it off. "Had such an amazing time getting to surprise @beberexha at the @teenchoicefox awards!! Congratulations Bebe!!!!!" the group wrote on Instagram.