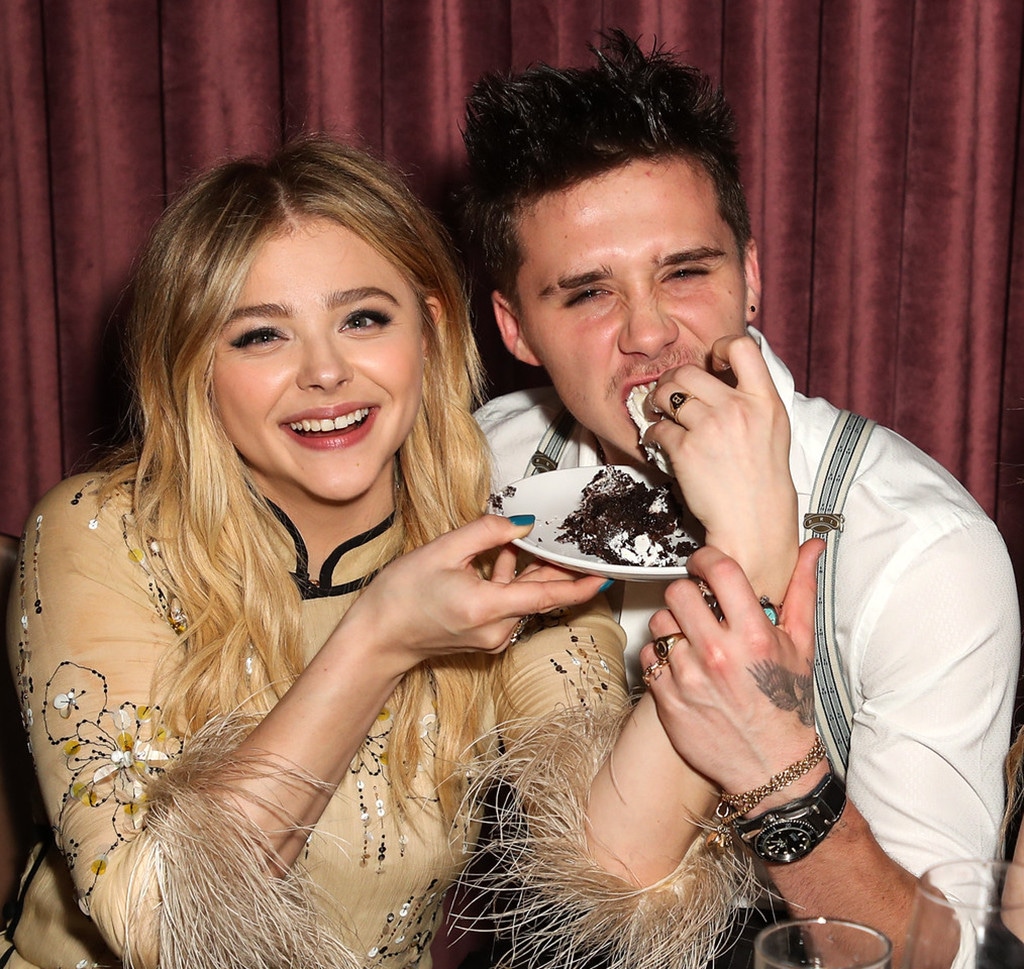 Chelsea Lauren
Just a few months after her public split from Brooklyn Beckham, Chloe Grace Moretz opened up about the breakup and reflected on what she's learned from it.
Back in April, the eldest son of Victoria Beckham and David Beckham was photographed kissing Playboy model Lexi Wood. While Beckham and Moretz had dated on and off again for years, the two had rekindled their romance about seven months prior. Moretz had also professed her love for Beckham via an Instagram birthday message just the month before.
"Breakups are hard across the board," Moretz told The Sunday Times. "But when every verified account on Twitter posts something about me, I get tagged. And every major publication is verified. So anytime they post something about a certain relationship, it pops up on my phone, which is how I find out about 90% of things."
When asked if she had any comment on her ex, Moretz initially claimed she wanted "nothing to be said." However, she then changed her mind and made a comment that could be interpreted as a jab at her ex.
"I'm not a big fan of PDAs in general," she continued. "I personally don't want to see people posted all over my phone making out."
Moretz and Beckham first sparked romance rumors in 2014 after they were photographed together. According to the newspaper, Moretz later shared the pictures via Instagram. 
"You can't post that photo unless you want people to talk about it," she told The Sunday Times. "And if you do, you can't complain."
The two then became a point of interest for the paparazzi. 
"If you are dating someone, that makes their photo more lucrative," she said. "it ups the ante and they hunt you down to excessive points."
However, Moretz implied she'd keep her relationships more private moving forward. When asked what she's learned from it all, the actress replied, "To be secretive. To keep things quiet. It's been a very big learning curve, and that was hard. I had a lot of moments when I was, like, 'Why can't I just say this? Why can't I be with this person in the street and not get photographed?' And there's no real answer to that other than you just can't. That's my life, but hopefully I'm going to try and control every ounce of it that gets out."