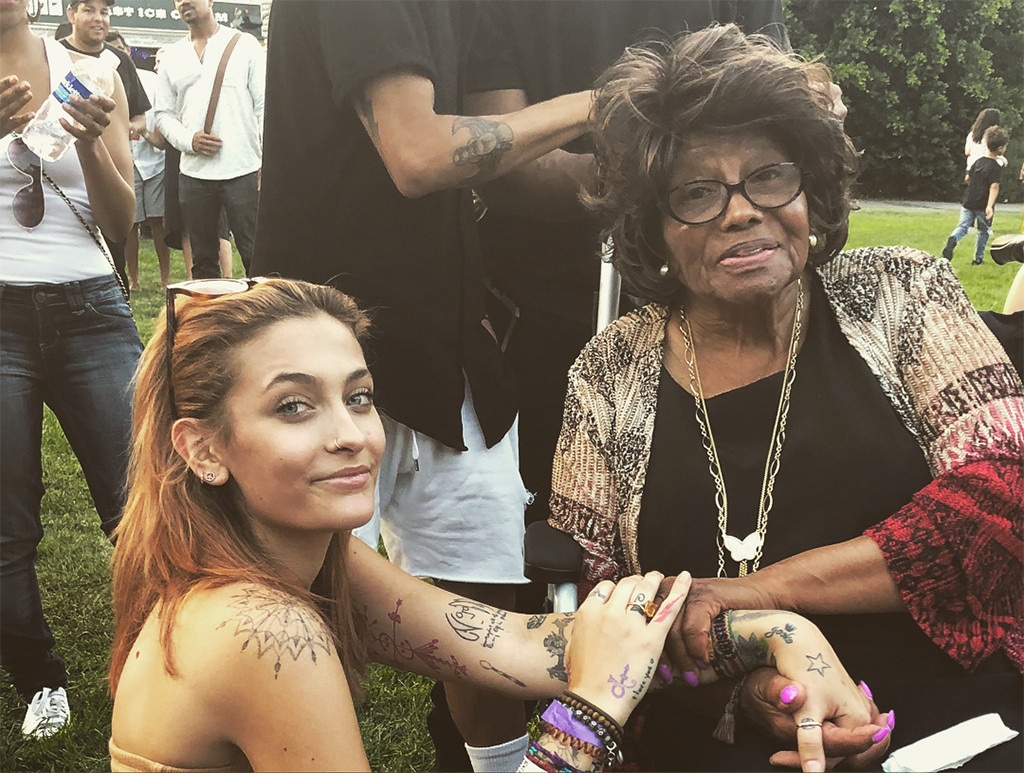 Instagram
Paris Jackson shares her late father Michael Jackson's passion for making music and her grandma couldn't be prouder.
Katherine Jackson, 88, who is rarely seen in public, attended her granddaughter's second-ever concert with her new acoustic rock duo The Soundflowers at the Canyon Sessions fundraiser for F–k Cancer in Los Angeles on Saturday.
"F--k. I can't believe my grandma made it to our second live show ever," Paris, previously known for her modeling career, wrote on Instagram, alongside a slideshow of photos from the event. "And she actually liked it!?!!! I was s--tting my pants. I love you so much grandma. I'm so happy we got to play for you and to play for such an incredible cause. @thesoundflowers @canyonsessions @austinbrown #fcancer."
Paris had performed The Soundflowers with fellow singer and musician Gabriel Glenn earlier this year. She has sung and played guitar for years as a hobby and had said in 2017 in an interview for Carine Roitfeld's CR Fashion Book that she writes songs for herself "as a way to get stuff out," adding, "It's not something I see myself following career-wise."
"There are so many amazing artists in my family," she added. "If I were to do it as a career, it would change how I feel about music and I don't want that to happen."
Paris had performed a day after undergoing surgery to drain an abscess.
"They did say that it was something that I should have gone under for surgery for, but I didn't and I was awake for all of it, and it was definitely the most pain that I'd ever been through in my entire life, considering I'm covered head to toe in tattoos," she said on her Instagram Story. "But I'm alive. We played a show today and we didn't completely suck and my f--king grandma was there and I'm so relieved that she didn't hate it, that she actually liked it and I dunno, that means the world to me.