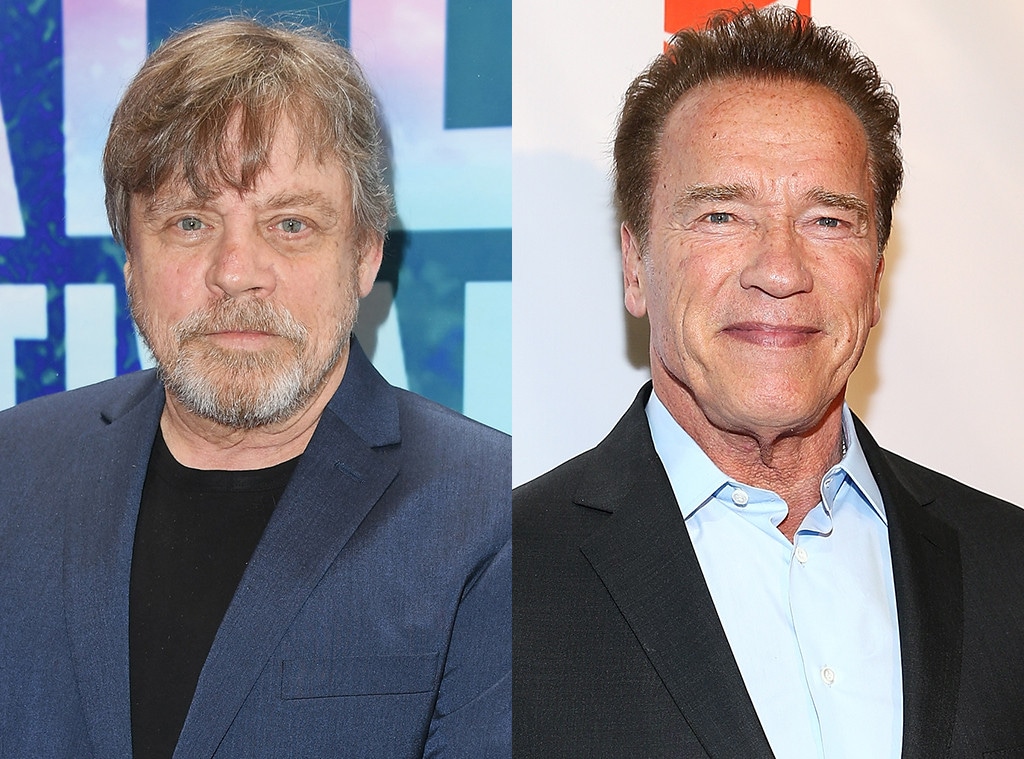 Getty Images
Mark Hamill didn't give Arnold Schwarzenegger the best advice at the start of the Austrian-American actor's career. 
On Saturday, the Star Wars actor admitted he once told the Terminator star to lose his accent and change his last name. Luckily, Schwarzenegger didn't listen. 
"Arnold Schwarzenegger asked me for advice when he was just starting out," Hamill tweeted. "I told him to lose his accent for a wider range of roles & to change his last name since no one could pronounce it. He did the opposite & became one of the biggest stars EVER." 
Still, Schwarzenegger didn't seem to have any hard feelings toward Hamill for his recommendation.
"Your advice was absolutely correct under any normal circumstances, and those were the rules back then," the Jingle All the Way star replied. "I just happen to be a rule-breaker."
Hamill replied, "It wasn't until years later that I realized it was a missed opportunity for me to ask YOU for advice. My belated apologies, mh #RuleBreakersRule #BeYourself #HastaLaVistaHamill."
Of course, both Hamill and Schwarzenegger had successful careers playing Luke Skywalker and The Terminator, respectfully. Schwarzenegger also went on to become the 38th governor of California.
In fact, Schwarzenegger is now doing a little mentoring of his own. Earlier this week, the actor posted a picture of him training Gabriel Luna at the gym.