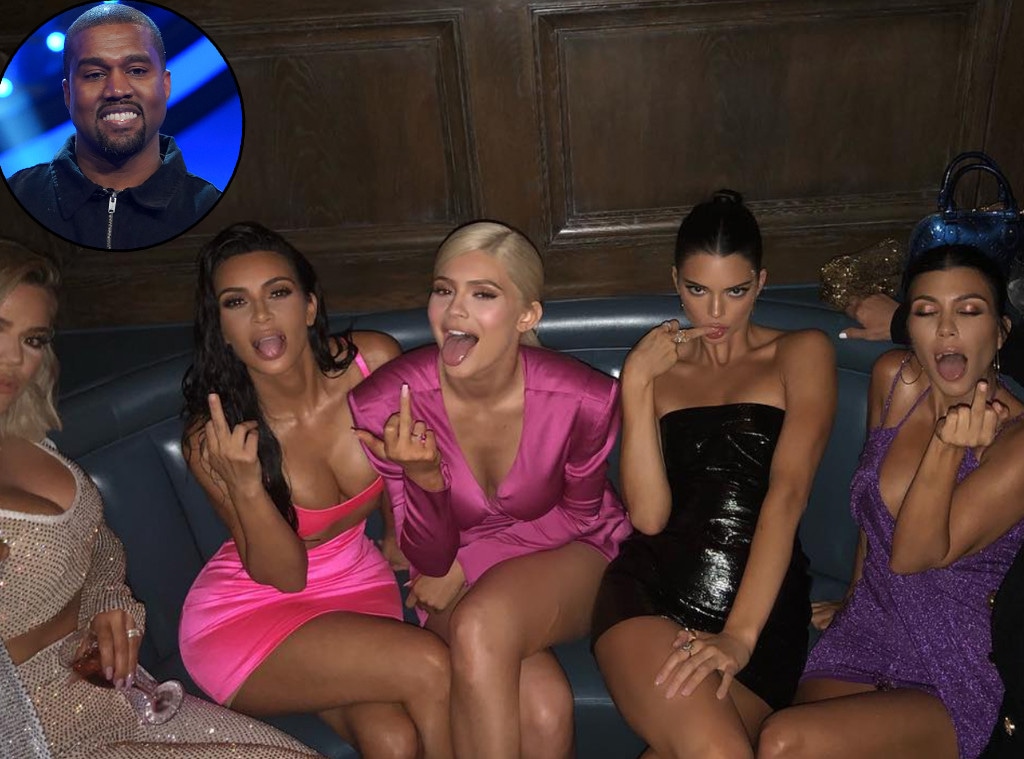 Instagram
How to express your sexual thoughts about your wife's sisters...how about through music?
On Friday night, Kim Kardashian's rapper husband Kanye West released a new track, "XTCY," in which he raps, "You got sick thoughts? / I got more of 'em / You got a sister-in-law you would smash? / I got four of them / Damn, those is your sisters / You did something unholy to them pictures / Damn, you need to be locked up / Nah, we need a bigger hot tub."
DJ Clark Kent posted a link to download the song on Twitter, writing, "Sitting in the studio with my man @kanyewest and he said.. "Clark, let that new "XTCY" joint go!!! So.. ENJOY: NEW KANYE WEST.." Kanye, 41, retweeted him.
The new track was released on the 21st birthday of Kim's youngest sibling, Kylie Jenner. The cover art for "XTCY" is a cropped photo of the Kardashian-Jenner sisters at Kylie's party on Thursday, which she had posted on her Instagram page.
Kim, 37, Kylie, and their remaining three sisters—Kourtney Kardashian, 39; Khloe Kardashian, 34; and Kendall Jenner, 22—have not commented publicly on the track, whose lyrics may have made for an awkward private dinner conversation.
Watch Keeping Up With the Kardashians on Sundays at 9/8c only on E!