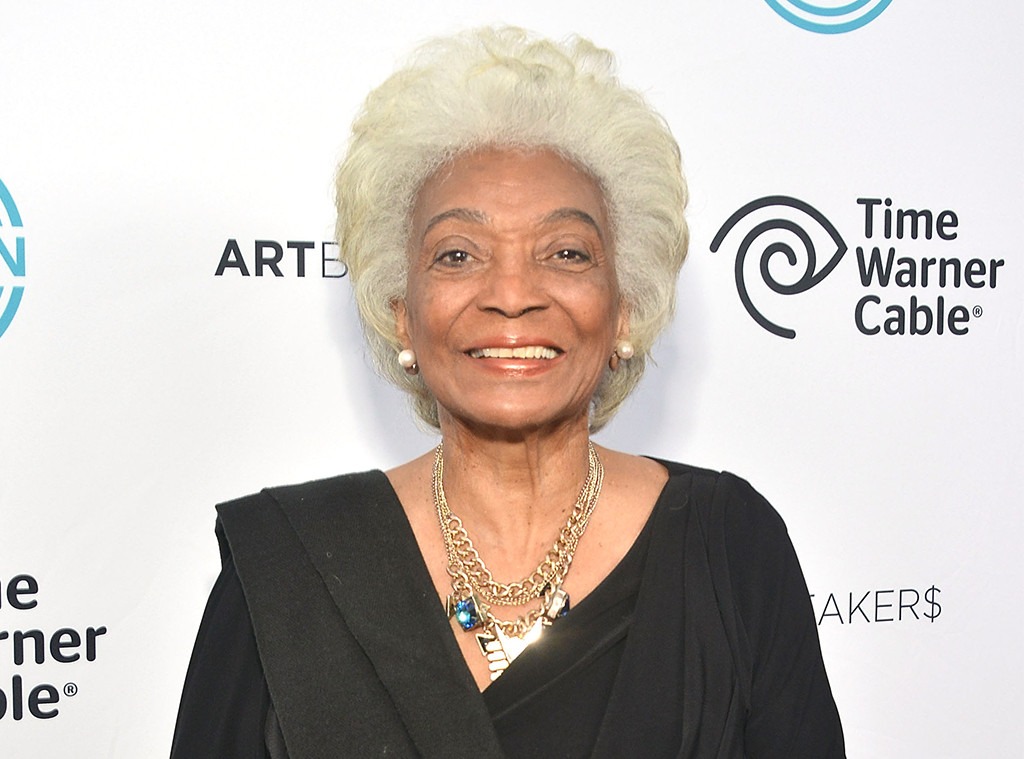 Araya Diaz/Getty Images for Ovation
Star Trek star Nichelle Nichols has been diagnosed with dementia, according to TMZ.
The outlet has obtained documents filed in the 85-year-old's conservatorship in which Dr. Meena Makhijani reportedly states that Nichols has been a patient of hers over the last two to three years and that she has "moderate progressive dementia." TMZ also reports that the doctor states in the documents that Nichols "has major impairment of her short-term memory and moderate impairment of understanding abstract concepts, sense of time, place and immediate recall."
However, Nichols has no apparent impairment for long-term memory, comprehension, verbal communication as well as concentration.
Nichols got her start as Uhura in Star Trek on the TV series in the '60s. The actress even appeared at Comic-Con last month to discuss her iconic role.
Nichols has kept busy with acting roles over the years. In 2007, Nichols appeared on several episodes of Heroes, and she also appeared on The Young and the Restless in 2016.
Back in May, Nichols' son Kyle Johnson filed court documents assigning four fiduciaries to his mom as conservators, stating that she has dementia.