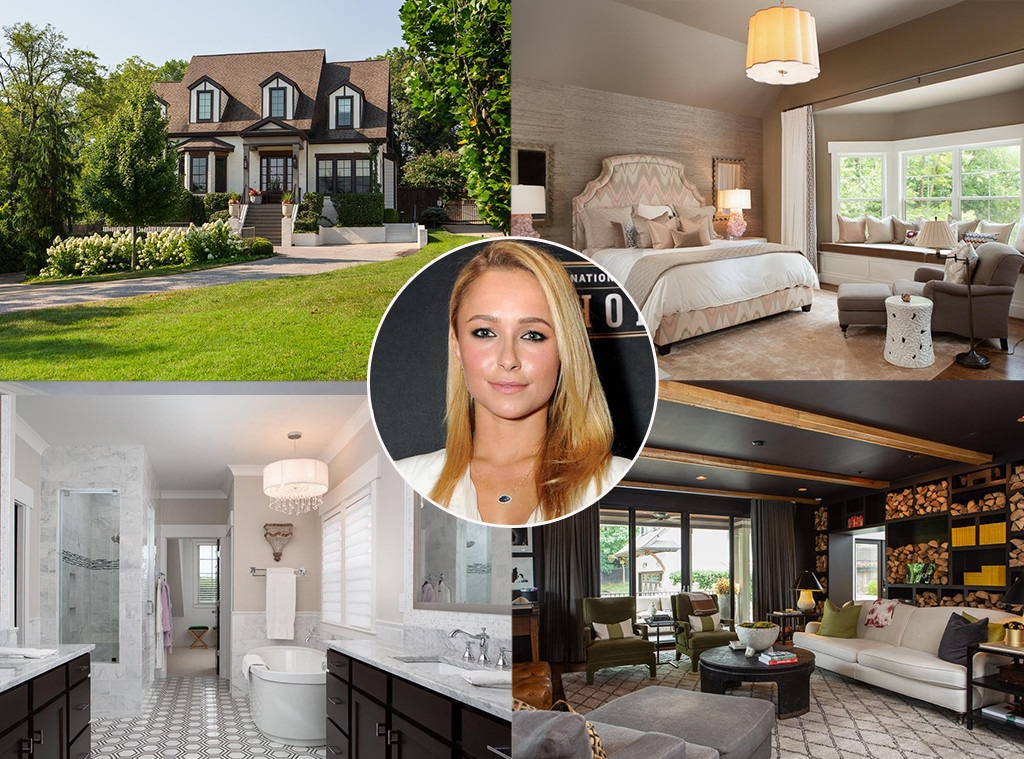 Lynsey Culwell/Michelle Maldonado; AP
Hayden Panettiere may be off the market relationship-wise, but her house is the exact opposite.
The 28-year-old Nashville star put up her Nashville, Tenn. home for sale. The asking price is $1,650,000. Her 4 bedroom, 5 bath home sits on just over half an acre in Nashville's Green Hills neighborhood, an area known for its shopping and the famous club The Bluebird Cafe.
According to the home's listing website, the Heroes actress' house "infuses today's modern technology & safety upgrades w/ handcrafted beauty & form."
The nearly 5,000 square foot home has been on the market since August 1. Panettiere's abode was built in 2012 and features a slick, newly-furnished interior along with a pool, back patio, and floor-to-ceiling glass doors in the living room. There's even copious amounts of grassy space in the backyard for a children's swing set. 
The brown and white exterior of the home spills no secrets about the state-of-the-art amenities inside.
The dwelling is lined with colorful wallpaper as well as neutral-colored walls. The upstairs family room, for instance, is painted a dark grey-brown color which contrasts the light grey couch and lighting fixture beautifully. Some aspects of the house mirror the actress' lifestyle. There's a studio above the two car garage with a screen and projector as well as a furnished gym in the basement.
If the new homeowners want to take a step outside or indulge in some sweat therapy, there's a built-in sauna that connects to the pool and hot tub. There's even more: the household is an "iPad controlled 'smart house' with Lutron lighting." (Hopefully it isn't anything like a certain Disney movie that goes by that same moniker.)
Panettiere's residence went up for sale just days before news broke that she and her fiancé Wladimir Klitschko broke up after 9 years together. She and the former Ukrainian boxer have a 3-year-old daughter together, Kaya. The actress was recently spotted holding hands with 28-year-old aspiring actor, Brian Hickerson. A source told E! News at the time, "Brian has been her sounding board since Hayden split from Wladimir and has really been there for her."
Her show Nashville ended on July 26, 2018 after six seasons.