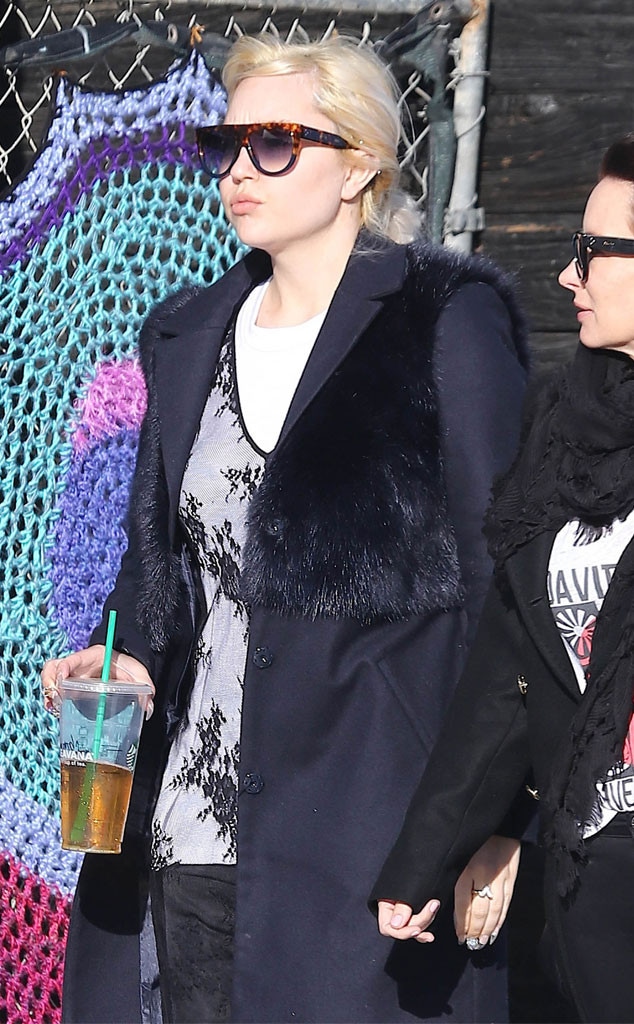 Malibu Joe/ / AKM-GSI
Amanda Bynes' conservatorship will be extended until 2020.
The actress' mother, Lynn Bynes, will be responsible for the former child star's decisions regarding her mental and physical health, according to The Blast. The All That star was first placed under a conservatorship in 2014, after a series of involuntary psychiatric holds and multiple run-ins with the police. It was during one of her stays at a mental health facility that the star was diagnosed as bipolar with manic depressive disorder.
However, this is all in the past according to the Bynes' family lawyer, Tamar Arminak. "The Conservatorship can end at any time prior to 2020, but both Amanda and her parents are on such good terms and happy with Amanda's life and future, the Conservatorship is the last thing on their minds," the legal representative told E! News.
Since then the Nickelodeon actress has made leaps and bounds.
Following her psychiatric hold, the Easy A star focused on "reading, yoga and reconnecting with her family." And her hard work has paid off, with the star's lawyer reporting, "Finally, she is surrounded by friends and companions she can trust and really open up to.  She feels free to be herself, which brings her so much happiness and excitement for the future."
The 32-year-old is currently enrolled in courses for fashion design at the Fashion Institute of Design and Merchandising (FIDM), and is expected to graduate in December. "She is looking forward to graduating and the next phase of her life," Arminak shared.
Bynes echoed that same sentiment on Twitter in 2016, saying that she was "loving school and I feel that I am learning a lot. I enjoy all of my classes and my teachers are excellent."
And although the student once regaled her dreams of returning to the big screen in a rare interview from 2017, the goal is to graduate first. "Her game plan is to finish school because she really wants to finish what she started at FIDM," an insider explained in March.
Moreover, "so many celebrities and people she admires have admitted recently that they also struggle with addiction, depression, anxiety.... and that has given her confidence to be open about her own struggles."
He added, "The pressure to always be perfect in public for young celebrities can be so stressful. This new found honesty and acceptance among her peers has made her see that she isn't the only one in Hollywood dealing with it."