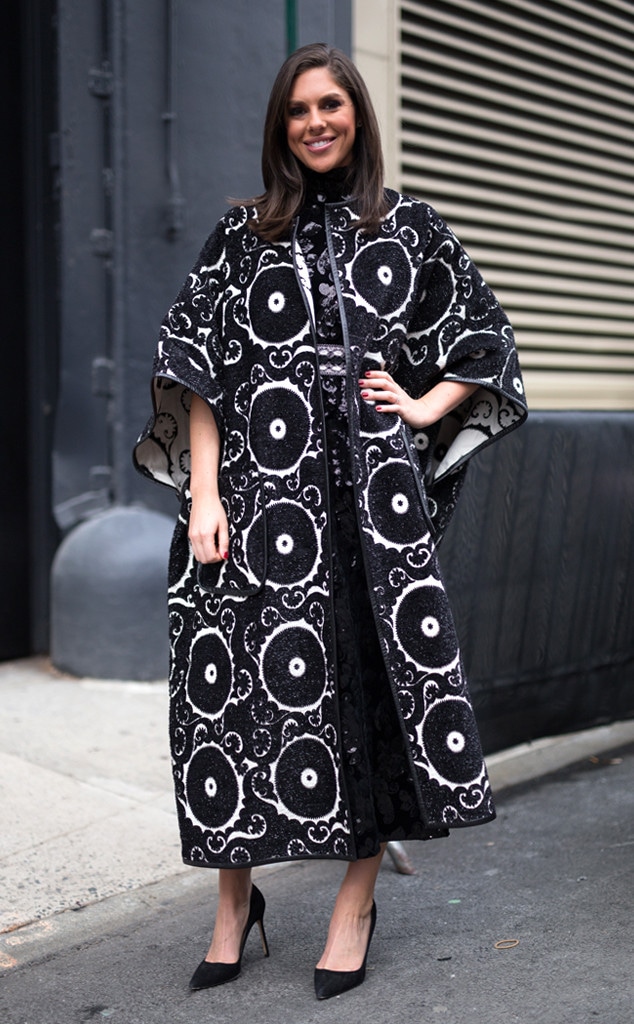 Matthew Sperzel/Getty Images
The View is adding a second conservative voice: Welcome, Abby Huntsman.
The 32-year-old is set to join the panel of the ABC daytime talk show, which has seen many cast shakeups over the years, and leave her job as a co-host of Fox News' Fox and Friends Weekend.
She joins right-leaning Meghan McCain, who regularly debates against left-leaning veteran stars Joy Behar and Whoopi Goldberg as well as co-star Sunny Hostin. Huntsman's casting comes on the heels of the departures of panelist Sara Haines and part-time co-star Paula Faris from The View.
"Abby has lots of fans at ABC and is expected to land at The View," a source told E! News.
ABC has not commented on the news. Huntsman will host Fox and Friends Weekend for the last time this Saturday and Sunday, spokesperson for the news network told E! News.
Huntsman grew up in Utah and appeared as a political commentator for ABC News in 2012 during the presidential campaign of her father, a Republican leader and former Utah governor who currently serves as the U.S. Ambassador to Russia. She joined Fox News as a reporter in 2015.
Like McCain, whose father John McCain she supported in the 2008 elections, Huntsman is a supporter of LGBTQ rights, including same-sex marriage—a cause most Republicans oppose.
In June, Huntsman came under fire from Fox News viewers for accidentally referring on-air to the historic summit between President Donald Trump and North Korean leader Kim Jong-un as a meeting of "two dictators." She apologized for her words, which had spurred the hashtag #TwoDictators to trend on Twitter.
Huntsman was directly critical of Trump after his meeting last month with Vladimir Putin, during which he appeared to shy away from criticizing the Russian leader over Moscow's meddling in the 2016 U.S. elections. The U.S. President later said he misspoke.
"No negotiation is worth throwing your own people and country under the bus," Huntsman had tweeted.
Right-leaning Fuller House star Candace Cameron Bure, who starred as panelist on The View between 2015 and 2016, told Fox News earlier this week that she had hoped a conservative star would be added to the panel.
"I really hope that it is a conservative seat because I think it will balance out that table," she said. "They need more than one conservative so I really hope it's a conservative."
—Reporting by Chris Harnick