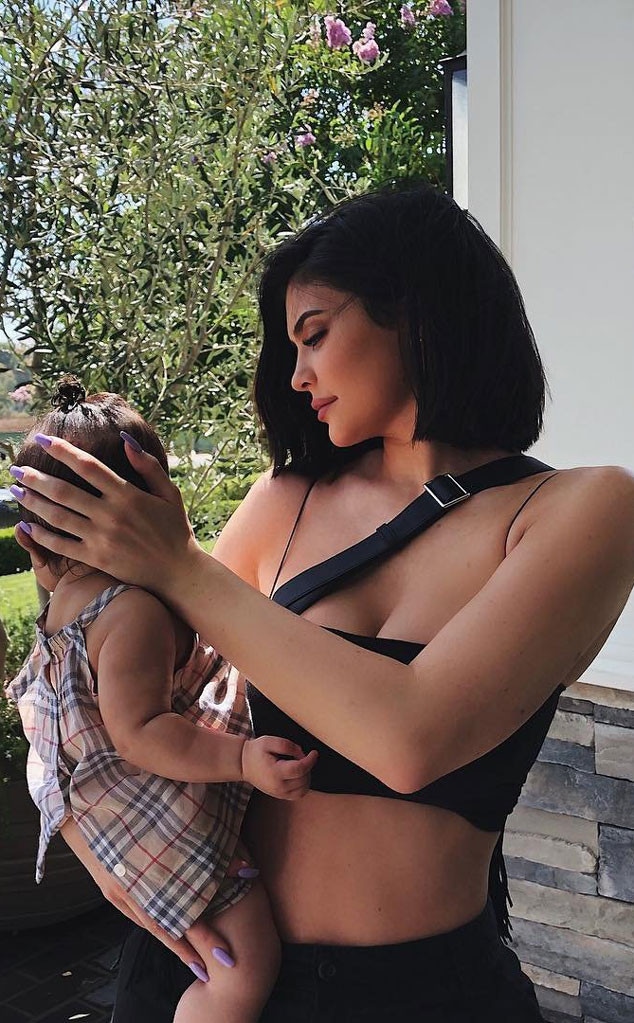 Instagram
Kylie Jenner is embarking on the next chapter of her life with the most important person by her side. 
Now just hours away from turning 21, the E! reality star and cosmetics mogul commemorated the milestone birthday by sharing several snapshots from a recent photo shoot with her daughter, Stormi Webster. 
In the photos, which were posted to Instagram on Thursday, Kylie wears a simple LBD as she holds her and Travis Scott's 6-month-old baby girl close. 
"Bringing in my birthday tonight with my most special gift," she captioned the stunning photograph. "What was life before you, Stormi. I love you my little angel." Jenner added in a separate post, "My heart." 
In early February, Kylie gave birth to her first child. After keeping her pregnancy a complete secret, the Keeping Up With the Kardashians starlet thanked fans for respecting her privacy by sharing an 11-minute video of her pregnancy journey, titled "To Our Daughter." 
Now half a year later, the proud mama confessed she still gets emotional reliving the experience. 
"Me and Stormi watched the 'To Our Daughter' video together the other day," Kylie recently tweeted. "She sat through the whole thing." 
Soon after welcoming her bundle of joy into the world, an insider told E! News. "She feels like being a mom is her true calling and there's nothing that's ever felt so right. Bringing the baby home has been the greatest joy and most sacred experience. She is elated and overjoyed. Kylie felt so ready to meet the baby and had been counting down the weeks for what felt like forever. She can't believe she's finally here and in her arms and this journey is beginning."
And what a journey it's been! The birthday girl has yet to reveal her celebration plans, but there's no question she'll be ringing in the big 2-1 with her famous family members, tight-knit squad and loving beau. 
Pop the champagne and happy early birthday, Kylie!