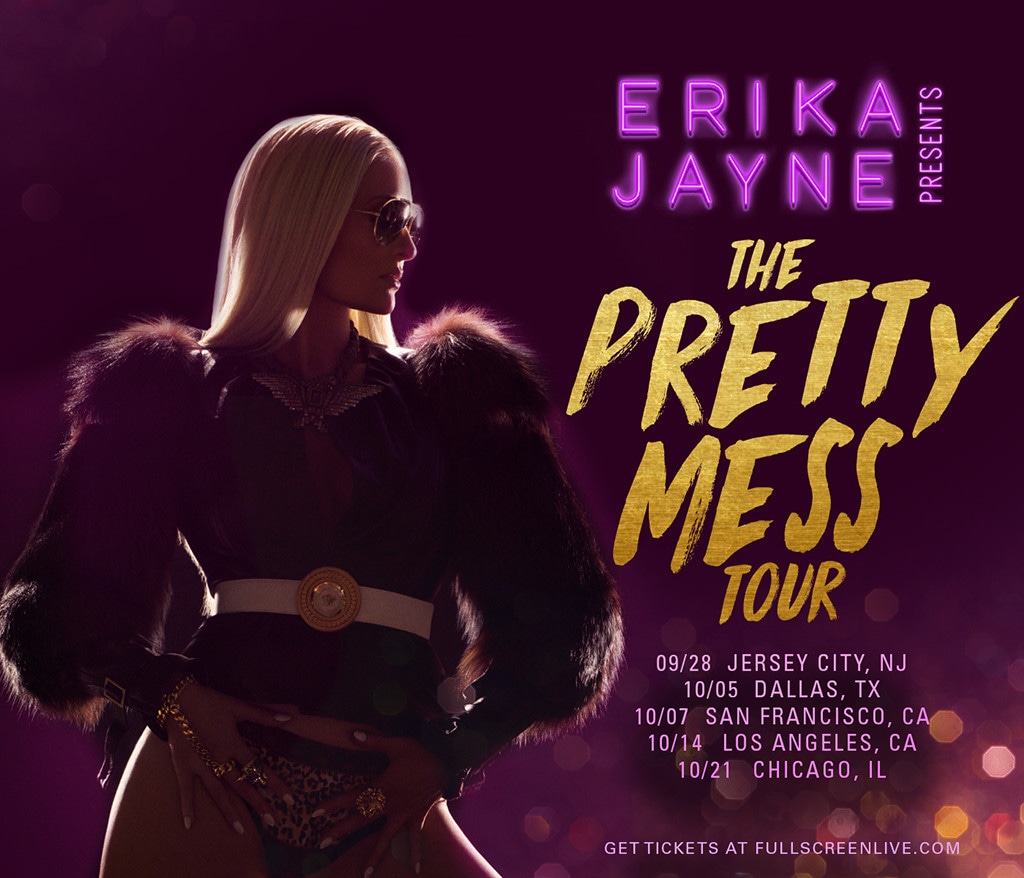 Courtesy of Erika Jayne
Warning: You're going to give more than zero f--ks about this big announcement!
Real Housewives of Beverly Hills fan-favorite Erika Jayne has some big news to share with E! News exclusively.
As it turns out, the singer is hitting the road this fall for a few special performances.
"I'm so excited to get back on the stage this fall for the Pretty Mess tour!" Erika shared with E! News. "The best part of it all is finally getting to meet so many fans across the county. Get ready, my Pretties!"
Whether you're in Dallas, San Francisco, Los Angeles, Chicago or Jersey City, there's a concert date for you.
And as Real Housewives of Beverly Hills fans know, Erika's performances are so much more than just an average show. From elaborate costumes to impressive dance moves, this Bravolebrity doesn't want to disappoint any fan who has a seat to her tour.
Plus, with hit songs like "How Many F--ks?" and "XXPEN$IVE," there's a whole lot to celebrate and move to once Erika hits the stage.
"I'm still inspired by the same things I was when I first started—people, places, and experiences that I've had in my life. If it feels good and sounds good and people want to move to it, I'm happy. That's my whole goal with music," Erika previously shared with CR Fashion Book. "Being a creative person is almost a luxury in a way, and I feel fortunate every day."
Find out how to purchase tickets to Erika's tour by going online now.
(E! and Bravo are part of the NBCUniversal family)