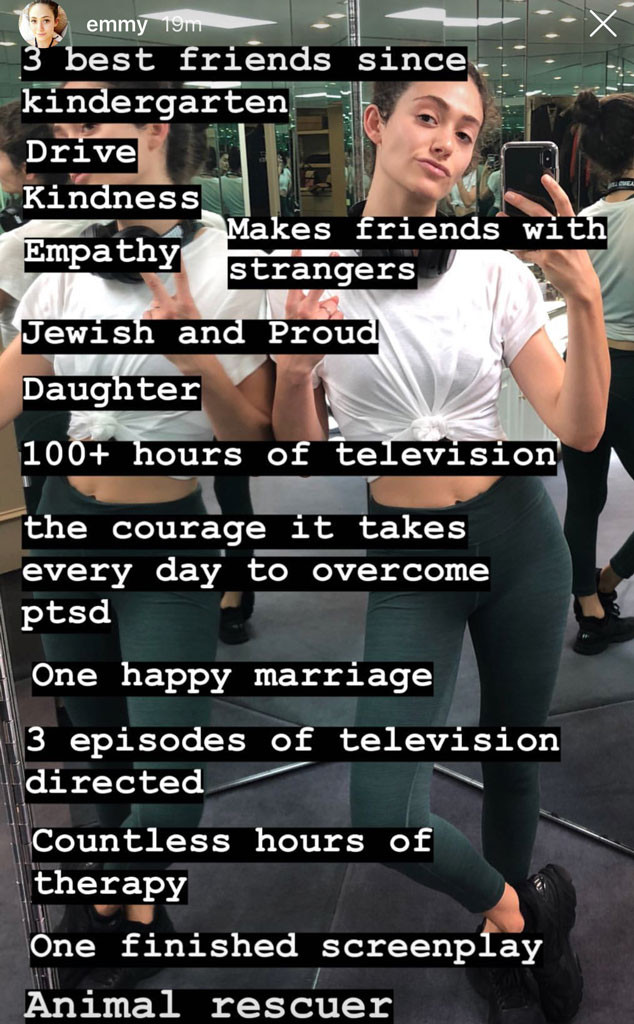 Instagram
Emmy Rossum has joined in on the "I Weigh" movement.
The Shameless actress took to her Instagram Story on Wednesday to share an empowering message with her fans. She began by asking her social media followers if they've ever searched a celebrity's weight on Google and then followed that up with "countless hours of compare and despair."
"During my life the scale has told me that I've gained and lost and gained and lost," Rossum continued in a second Instagram Story post. "Somewhere in the range of 20 pounds. But that piece of metal doesn't really know."
She then added, "Here is what I ACTUALLY WEIGH."