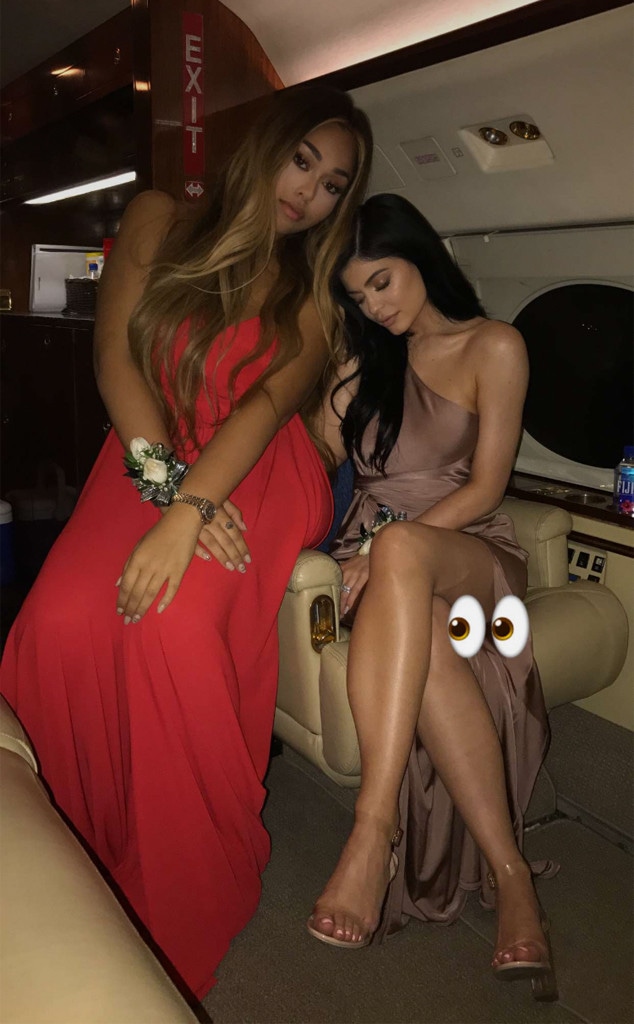 Snapchat / Kylie Jenner
What does one get the girl who has everything? We're certain that's what Kylie Jenner's loved ones are asking themselves ahead of her 21st birthday.
On top of her ever-growing makeup empire, the Keeping Up With the Kardashians star's life is pretty full thanks to her loving beau Travis Scott and their daughter Stormi Webster. However, before Travis and Stormi were in the picture, Kylie surrounded herself with an amazing squad.
From best friend Jordyn Woods who stayed tight-lipped about the Kylie Cosmetics boss' pregnancy to a ride or die type family, Kylie couldn't have a better support system as she enters into her 21st year of life. Their presence must be enough of a present, right?
For a closer look at who'll likely be by Kylie's side as she rings in her milestone birthday, take a peek at the gallery below!