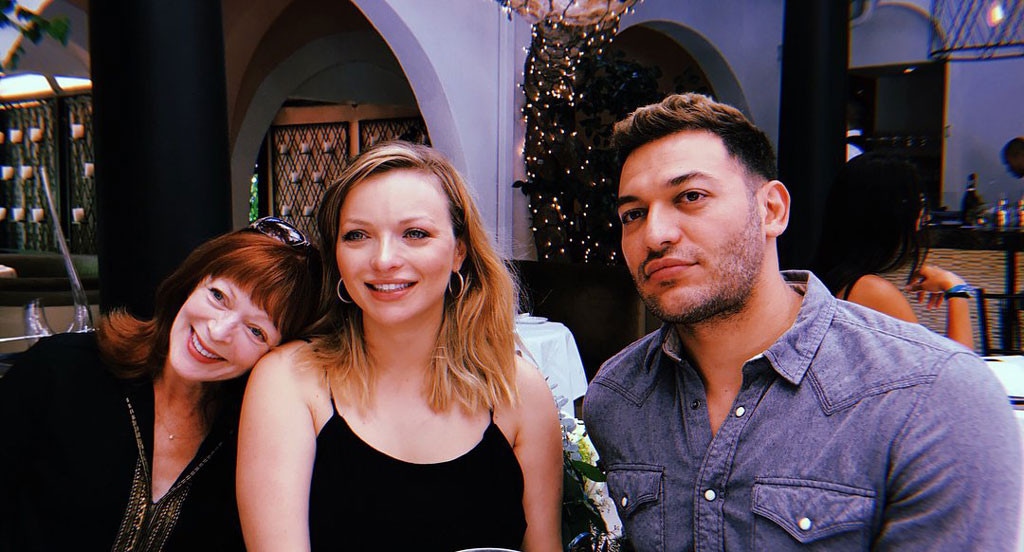 Instagram
Francesca Eastwood has a lot to celebrate.
First, the actress and model turned 25 today. To add to the celebration, Clint Eastwood's daughter had her baby shower Monday morning, and we've finally learned what she's naming her baby boy: Titan.
Francesca and her actor-model beau Alexander Wraith gathered with family and friends at the Hotel Bel-Air in Los Angeles for a "beautiful breakfast," she wrote in an Instagram. Many of those friends in attendance shared videos in their Instagram stories about the shower, including zoomed in images of the cake with Peter Rabbit on it and frosting that said, "Congratulations to Franny and Baby Titan!"
She first showed off her baby bump at the 2018 Environmental Media Awards, which is right around the same time she posted photos on Instagram that first exhibited signs of her pregnancy.
No one seems more eager about Francesca's baby than her mom, Frances Fisher. The actress couldn't contain her enthusiasm while uploading a slideshow of photos to Instagram. She even has a nickname for herself: "Glamma." She wrote, "Just call me #Glamma #Proudmama."
Fisher expressed joy for her daughter and the baby at the Environmental Media Awards when the mother-daughter duo stood at the podium together. "I'm so excited I'm going to be a grandma," she said at the time.
In 2013, Francesca married Jonah Hill's late brother Jordan Feldstein in Las Vegas, but their marriage ended in an annulment. 
Congratulations again to baby Titan and Francesca!