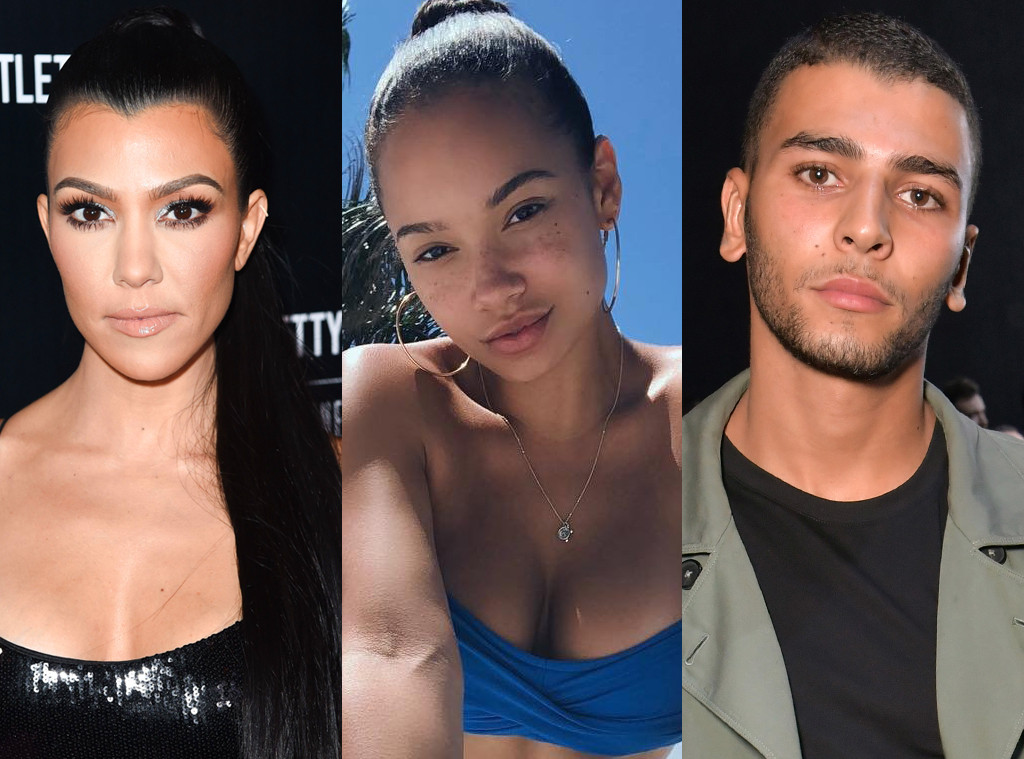 Richard Shotwell/WWD/Swan Gallet/REX/Shutterstock; Instagram
Kourtney Kardashian's recent ex-boyfriend Younes Bendjima was seen on the beach with another woman, and now she's speaking out.
Soon after news broke that the E! reality star and her model beau split, fellow model Jordan Ozuna tells E! News exclusively that she's not to blame for their shocking breakup. 
Ozuna claims she and Bendjima are not a couple, telling E! News in a statement, "Younes and I are not involved romantically at all. We were both invited to Mexico for a mutual friend's birthday party with 13 other people."
Ozuna insists their beach date was strictly platonic, adding, "It was nothing more than friends having fun at the beach. No, we aren't romantically involved in any way, shape or form." 
Bendjima posted on his Instagram story calling out a tabloid report about his break-up with Kourtney. Over a screenshot of the article, he wrote, "They really want me to be the bad guy. F--k your Hollywood bullsh-t (cant have fun with your friends no more). dailymail Where are my 12 other friendssss? Nice catch tho."
In an even more recent Instagram story addition, he wrote, "Once again you guys failed. I'm not attached to this "life" so you can't touch me. I know who I am where I'm from and where I'm going and that bothers you. Only one opinion matter the one of my lord. Have a wonderful day."
Neither Kourtney nor Bendjima has commented on the split.
Keeping Up With the Kardashians returns this September, only on E!