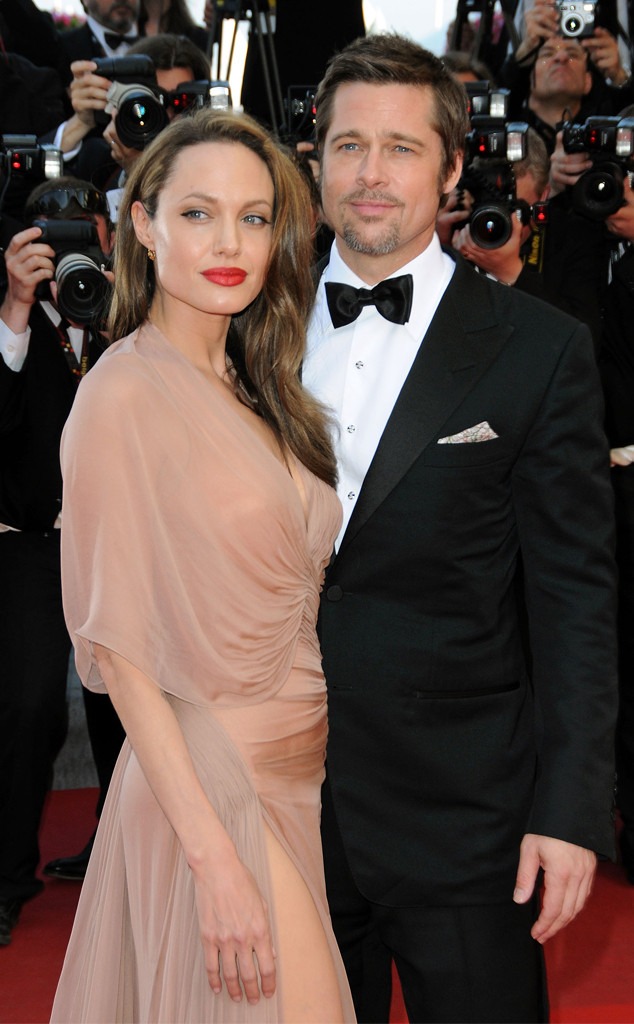 Tony Barson/WireImage
Angelina Jolie alleged in a court filing Tuesday that Brad Pitt has not paid any "meaningful" child support since their drawn-out divorce proceedings began in 2016—and he "has a duty to pay child support," her attorney wrote in a two-page brief, which was filed in L.A. Superior Court and obtained by NBC News. "Given the informal arrangements around the payment of the children's expenses have not been regularly sustained by [Pitt] for over a year and a half," Jolie plans to request a court order "for the establishment of a retroactive child support order."
The court filing did not define what "meaningful" child support is.
A Pitt insider who is familiar with the situation counters, "Brad always fulfills his commitments."
Jolie's spokeswoman, Mindy Nyby, told E! News Tuesday, "The aim of Angelina's routine court filing is to promote closure to the marriage in a way that clears a path toward the next stage of their lives and allows her and Brad to recommit as devoted co-parents to their children."
Jolie filed for divorce from Pitt in 2016, citing irreconcilable differences as the cause of their split. Today, her lawyer, Samantha Bley DeJean, asked to appear before a judge to schedule a status conference in the case, hoping to address the financial issue amid their separation; Pitt's rep did not immediately respond to request comment when contacted by E! News about Jolie's filing. Under California law, each parent is responsible for providing for their kids, based upon the agreement between the couple; per Jolie's attorney, the exes had an "informal" agreement.
"In order for the marriage to be dissolved before all of the other issues have been resolved, certain things need to be done by both parties. The motion today was just designed to move that process forward on those issues, including financial disclosure and child support," a source close to Jolie explained to E! News. "The dissolution of the marriage will help to move forward as a family and work together as co-parents, which is something that Angelina is committed to and has been." Pitt, for his part, has previously and repeatedly expressed a desire to amicably co-parent his children with the Academy Award winner. According to the Jolie source, it's "ultimately up to the court" to set up "an arrangement that is in the children's best interest."
The actress, 43, is shooting the sequel to Maleficent in London, while the actor, 54, is filming Once Upon a Time in Hollywood in L.A. Pitt has also spent time with at least five of his six children in the U.K., after a judge ruled "not having a relationship with their father is harmful." (Because he is 16 years old, Maddox Jolie-Pitt is allowed to make his own visitation decisions.)
Shortly before Jolie's attorney filed the two-page brief in L.A. Tuesday, a source told E! News, "Brad and Angelina are not even close to settling their divorce. They are so hung up on dealing with the custody issues that they haven't even exchanged any financial documents yet, which is routine in divorces and one of the first steps people take in the filing process." The actors are "at an impasse," the source added, so there will be "no settlement or resolution anytime soon."
—Reporting by Alli Rosenbloom
(E! and NBC are both members of the NBCUniversal family.)