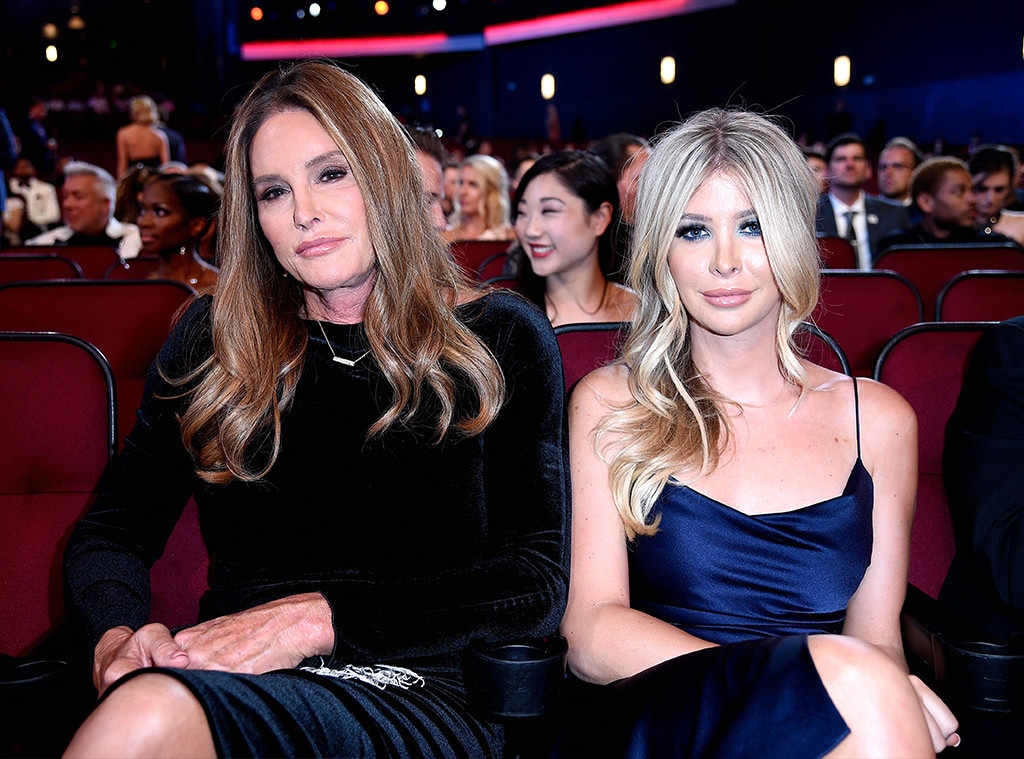 Kevork Djansezian/Getty Images
Caitlyn Jenner is trying to keep her romantic life private.
After attending the 2018 ESPYS with Sophia Hutchins, fans have been curious to know if the gold medalist has found a new girlfriend.
But when speaking to Variety for their Trans Hollywood Issue, the athlete wasn't ready to reveal too much information.
"We are not going to get into that," Caitlyn explained to the publication "But we are very close. We do a lot of things together. We're kind of inseparable. We're the best of friends."
In recent weeks, that friendship has been put on display through social media. Whether enjoying a round of golf or getting red carpet ready, these two appear to enjoy time together. But for the time being, both parties aren't focused on media attention.
"I don't do a lot of media. I don't want to be seen everywhere. Today, I'm very politically involved. Nobody really knows it. I do it very quietly because I have been so criticized by the liberal side of the media," Caitlyn shared in her latest interview. "I can get more things done if I don't stick my nose into everything publicly. I like going to Washington, D.C., doing what I do, but doing it quietly."
Sophia, who serves as the executive director of the Caitlyn Jenner Foundation added, "Coming from a reality show, where every detail of your life is documented, to not seeking any press is kind of a big change. Caitlyn is not working on these issues for press attention. She's doing it because she genuinely wants to help the community."
Outside of the political space, Caitlyn shared that she's less focused about returning to reality TV.
At the same time, she wouldn't rule out a dream role in the Marvel franchise. "I want to play the baddest-ass lady you've ever seen in your life," she shared. "They got the wicked queen or the wicked lady. Just do the makeup and the outfit. And I got the deep voice."
But until then, the Olympic athlete wants everyone to know that her life is "so simple" now that she can be herself all day.
"I think people think when you transition, it is this tremendous thing, and now you're a totally different person. I'm still the same person," she shared. "Caitlyn lived inside me all my life."