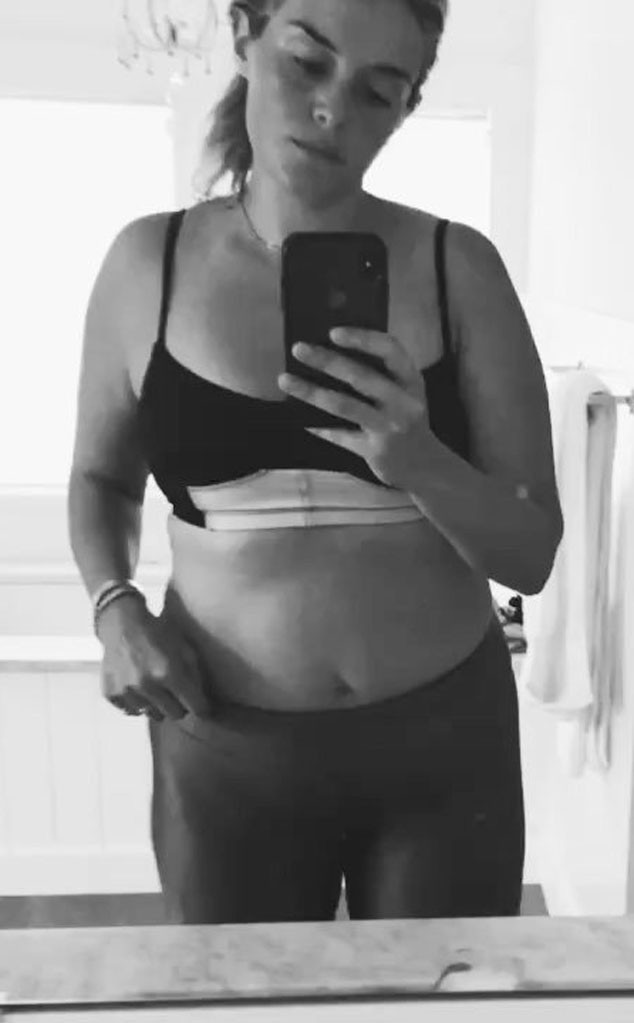 Instagram
Daphne Oz is giving her followers an update on postpartum journey, eight months after giving birth to her third child.
The Chew co-host and husband John Jovanovic welcomed daughter Domenica Celine Jovanovic in December. Since that time, Oz has been keeping her fans updated on her health and fitness journey on social media, snapping bikini selfies and sharing her weight-loss goals.
On Tuesday, Oz continued her honest discussion with her followers on Instagram, sharing a video of herself in her workout attire. "ONE DAY AT A TIME. So this is me, 8 months postpartum with Nica," she began her message to her fans. "I hear from so many of you about the fitness journeys you are on: to lose weight, to gain weight, to get your core back (or your pelvic floor), to feel confident in your skin after going through anything and everything that falls in your lap, gets in your way, makes you work harder than you ever thought possible and prove to yourself that there are depths and strength here we can't even comprehend."
"So many of you ask me for updates on my own journey, and I love that we can help each other along and that seeing what my reality looks like might give some of you the encouragement/tools you need to harness your own, so I thought we could do something new," Oz continued. "Once a week, I'll share what we can call a MENTAL WEIGH IN (MWI) - I'm not going by numbers on the scale because I think it can do more harm than good to fixate on watching that number move rather than checking in with yourself, your body, your mind - and yes, your clothes."
"Each week, I'll share something that was a lightbulb moment for me - maybe it's a healthy recipe I'm loving, or a particular workout, or a mantra, or a setback," Oz told her followers. "And I'll show you what's happening on my end, because I truly hate the idea that we are supposed to go hide in our cocoons until we are 'back' or have reached every last goal - keep living your life! You deserve that! Allow the process to take its time. Sending lots of love your way."
Oz, 32, also took to her Instagram Story on Tuesday morning to share a video of herself out for a run.