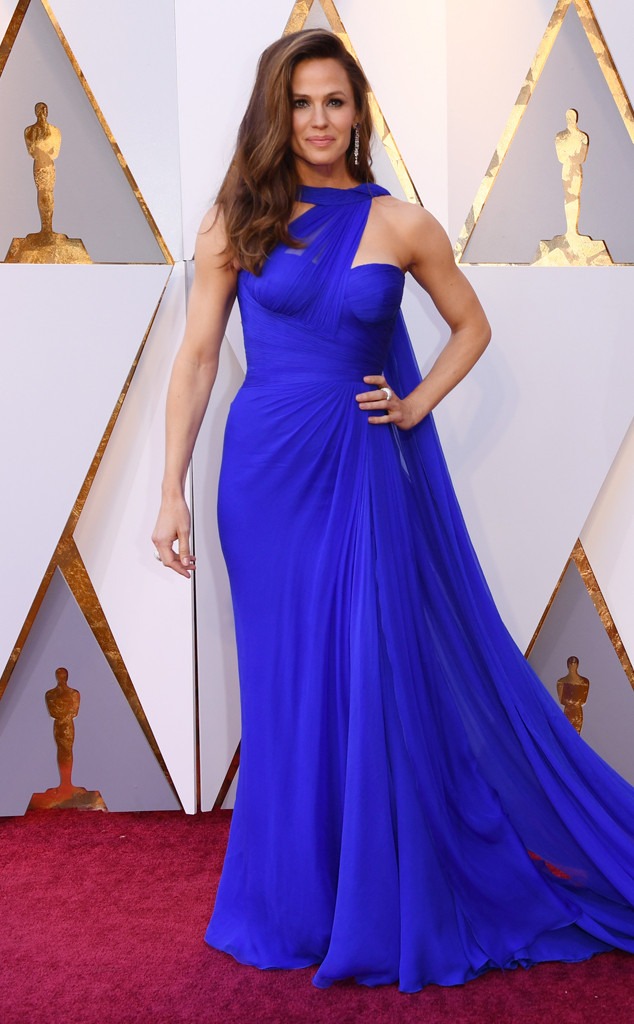 David Fisher/REX/Shutterstock
Cool mom Jennifer Garner couldn't paddle herself out of one situation in Stockholm, Sweden.
In an Instagram posted Monday, Garner admitted that she and her eldest daughter Violet ran into some navigation issues on a kayaking trip. The photograph shows a silhouette of Garner and her daughter paddling together on the calm waters with the beautiful pink and yellow sunset in the background. In her caption, Garner prefaced the mild disaster with "On a pre-middle school sneak away with my eldest..." and what happened next is a question and answer session.
"Did I get us lost in a kayak? Yes," she writes. 
Getting lost in a tiny two-person boat was just the tip of the iceberg. Allow the 13 Going on 30 actress to explain: "Did we paddle as hard as we could for 100 hours and end up in a shipping lane? I'm afraid so."
Even ending up in a Swedish shipping lane while lost on a kayak wasn't the end for Garner and Violet. There's one final part: "Did we have to be rescued? Yup."
If Garner's hashtags speak the truth, she and her daughter still really enjoyed their time together in Stockholm. According to Garner, "#thesunsetwasabigupside." Other than sunsets being officially sponsored by the actress herself, she also thanked her modern-day Swedish superhero and photographer of Garner in Swedish sunsets, Mattias. 
Mattias wasn't the only rock star in the situation. Garner praised her daughter because "#shenevercomplained."
When Garner isn't getting lost in a kayak, she can also be found being a super relatable mom with not enough hands to carry all her stuff or hanging out with the model for kitchen goals, Ina Garten.