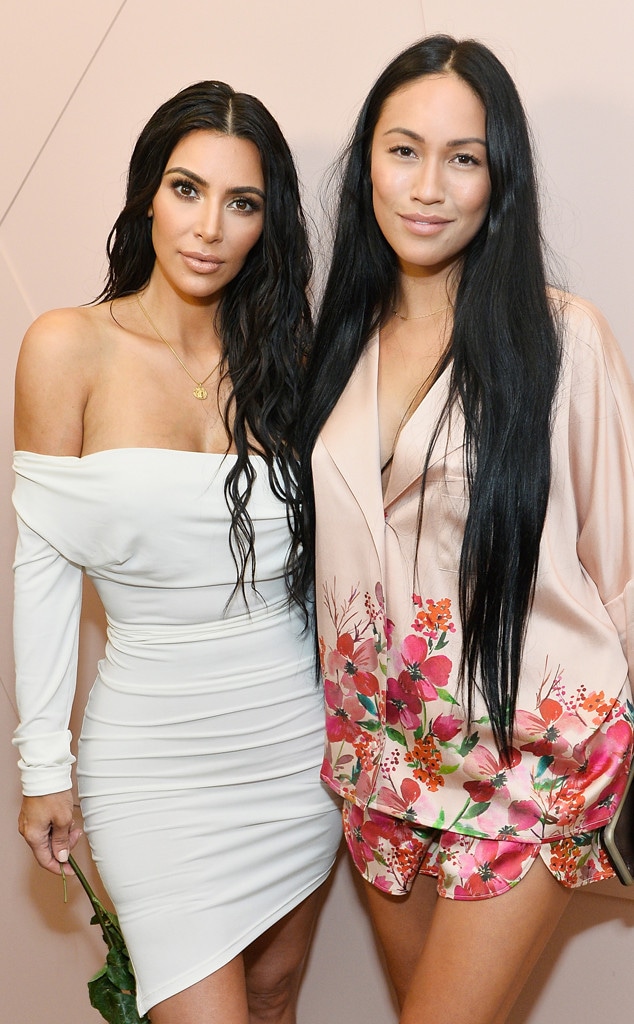 Stefanie Keenan/Getty Images for Full Picture
It looks like there's no bad blood between Kim Kardashian and her former assistant Stephanie Shepherd.
After they parted ways late last year, rumors started to spread that the two didn't end their professional relationship on the best terms. However, Kim and Stephanie set the record straight in a video posted to Kim's app on Monday.
"You guys, we've never had a feud," Kim said. "She wanted to go in a different direction. I respect that. I love giving that encouragement to whoever I'm working with. People just took it—just because people stop working together doesn't mean that they're feuding and stop being friends."
In fact, Stephanie said she "never even stopped talking" to her former employer. Kim also reiterated she was "so happy" Stephanie was exploring new opportunities.
"I don't get the headlines like that," Stephanie said, adding she knew "in my soul" the reports weren't true.
Still, Kim admitted it's not always easy to ignore the headlines.
"It's hard to not pay it attention because people really believe things," she said. "That's why we're doing this. People really believe things."
The fake feud wasn't the only rumor Kim shot down. The KKW Beauty head also cleared up whether her daughter Chicago West has a middle a name. The reality star stirred up speculation after she posted a picture of her with her third child and captioned it "Chi Noel."
"I love the name Noel. Kanye does not," Kim explained. "So I unofficially Instagrammed Chi Noel and I was like 'I'm doing this because I want her middle name to be Noel.'"
But don't rule out the middle name completely. When Shephanie asked if the mother of three would consider adding the middle name later, Kim said, "Yeah, I mean, I'm going to." 
Kim also revealed she and Kayne West considered other names for their baby girl.
"We were going to name her Rei and spell it R-e-i for Kanye's dad Rei and she doesn't look like a Rei," Kim said. "We were going to call her Jo for Mary Jo and have it be Jo West. She doesn't look like a Jo."
Thanks for setting the record straight, Kim!