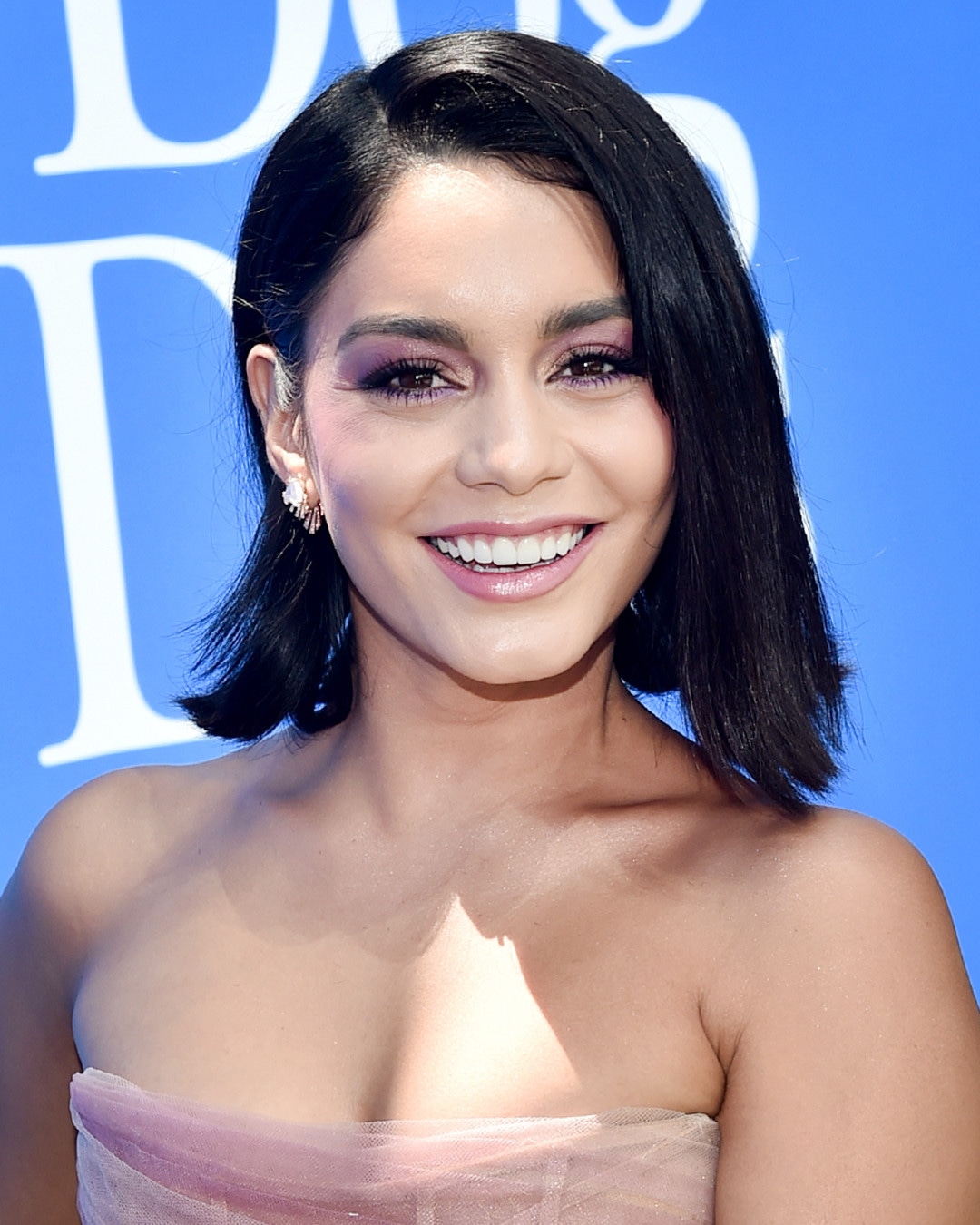 Alberto E. Rodriguez/Getty Images
Why is Vanessa Hudgens' hair so big? It's full of secrets. 
No, not the Mean Girls variety—the expert styling kind of secrets we wish we could have in our arsenal on hot, long days when hair just seems to fall flat. Thanks to celebrity hairstylist Chad Wood, who molded and sculpted the actress' mane for her Dog Days L.A. press tour, we have the tips for our next red-carpet-worthy hairstyle. 
The first step: "Work around the weather and the outfit," said the pro, who has also worked with Olivia Munn, Jenna Dewan and Zoe Saldana. When approaching any hairstyle, don't just factor in the outfit neckline but also if sweat, humidity or even rain will bring down volume or create frizz. 
While you may think adding oil will create a heavier look, it was Chad's secret weapon over the hot, L.A. weekend. "I used Redken Oil to make sure her hair stayed tame," Chad noted. 
To see how to create each of Vanessa's looks at home, keep reading. 
The Chic
Believe it or not: The elements can work in your favor. "The first day, it was raining so we did a fun updo," explained Chad. 
How-To: Start with a clean center part. Blow-dry hair smooth. Start from nape of neck and clip in your extensions upside down working your way up the back of the head. Shape hair into a ponytail and secure. Curl the hair with an inch-and-a-half barrel, wrapping the hair around and pulling out the curl and brushing.
Pro Tip: "Use Hum Nutrition hair vitamins to help strength and growth!" urged the hairstylist.
Secret Behind the Look: "We used extensions in her first updo!" revealed the pro. 
The Polished
For the third look, "we did a polished, natural look to complement her neckline with the dress she was in," Chad explained. A short, blunt lob with a little bit of flare helped accentuate Vanessa's romantic, strapless Marchesa dress. 
How-To: Start with volumizing mouse. Blow-dry. Take a flat iron and smooth out ends creating a little flip at the end. Finish with Redken Shine Flash 02 Shine Spray and light-hold hairspray. 
Secret Behind the Look: Finish off the look with hair oil to keep the finish looking sleek and salon-quality. 
Ready to try these looks at home?