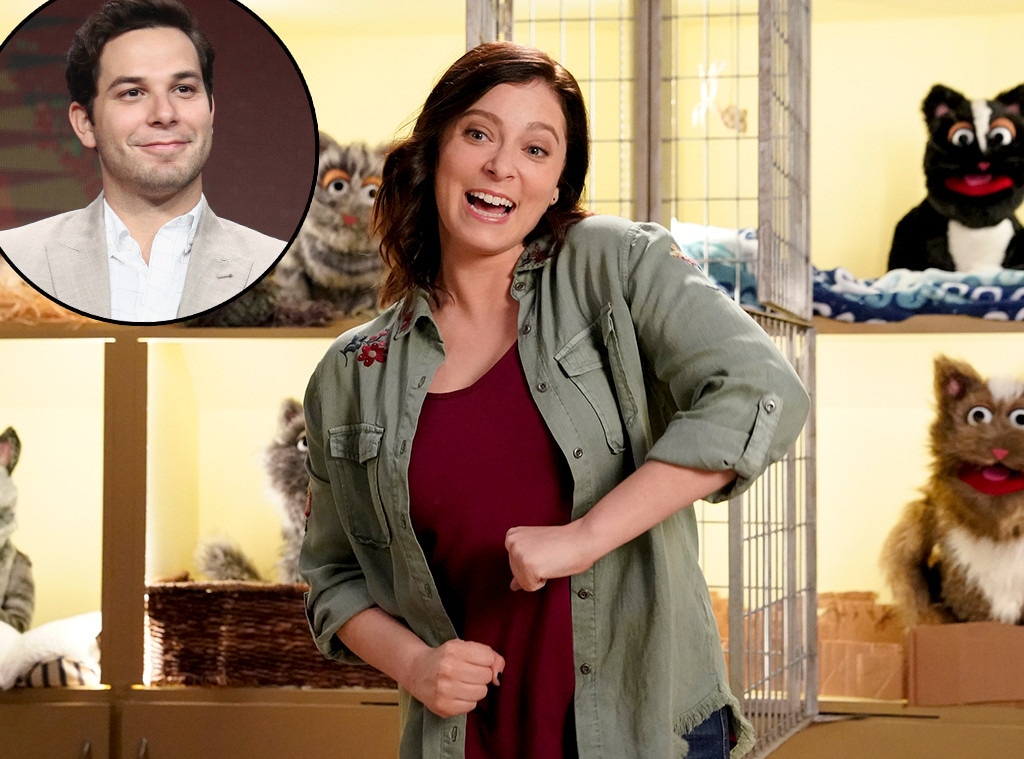 CW; Getty Images
Crazy Ex-Girlfriend is going in to its final season with one heck of a twist. The CW musical comedy has added Pitch Perfect star Skylar Astin as Greg, a character that appeared in the first two seasons played by Frozen's Santino Fontana. It's not a recast, per series co-creators Rachel Bloom and Aline Brosh McKenna, but a reimagining.
At the 2018 Television Critics Association Press Tour, Brosh McKenna and Bloom addressed reporters and explained why there's a change.
"Rachel and I had always been exploring bring back that character," Brosh McKenna. She explained it's part of the storytelling and exploring how people's perceptions change about others as time passes and people change.
"Greg is a barometer for how much people change," Bloom said.
Fontana left the show voluntarily in season two and producers wrapped up his storyline and Brosh McKenna said they felt like that his story had been resolved, so they knew it was going to be explored differently for the final season. They reached out to Fontana and told him the plans and he was supportive.
Bloom said she felt this was a "really unique opportunity" to bring back "this almost mythic figure" in the lore of Crazy Ex-Girlfriend.
"They seem really different," Brosh McKenna said. "We kind of play with perceptional issues of what somebody seems like when they come back."
"We truly see it as a reimagining and not a recasting," she said.
Bloom said they didn't want this to be a situation like Becky during the original run of Roseanne. "Not a good reference now, but picture Roseanne in the 90s before it was sad," Bloom said. "Rebecca's going to call it out."
The fourth season will end the way Brosh McKenna and Bloom always intended, but they're keeping that under wraps until it actually ends. However, fans can expect more group numbers, the return of Patton Oswalt and a brand-new theme song that will have changing aspects week to week. Bloom explained it's like sitcom theme songs from the 1970s or 1980s, with a Doublemint gum quality to them.
Crazy Ex-Girlfriend returns for its final season on Friday, Oct. 12 at 9 p.m. on The CW.