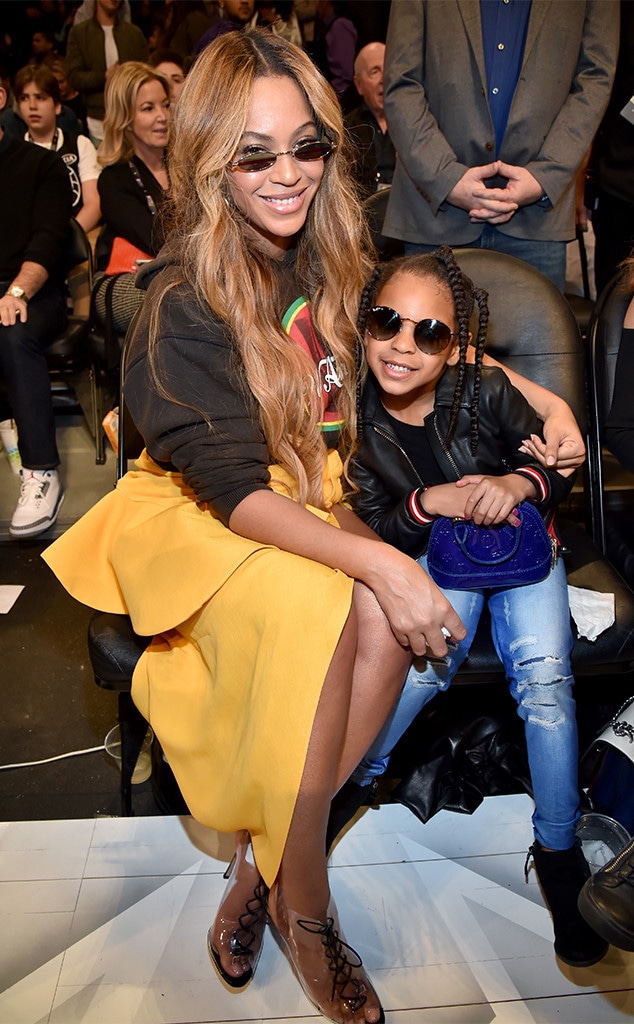 Getty Images
As temperatures soared in New York City over the weekend, Beyoncé and Blue Ivy Carter kept cool at Frozen on Broadway.
Fans spotted the mother-daughter duo at the show on Saturday evening at the St. James Theatre. Photos posted on social media show Bey holding Blue Ivy's hand as they arrived at the performance in NYC.
The Bachelorette's Jason Tartick and Colton Underwood were also in attendance at Frozen on Saturday and spotted Bey in the audience. "I'm still debating if I'm more star struck by @PattiMurin performance @FrozenBroadway or the fact @Beyonce was in the audience," Tartick tweeted after the show.
According to Page Six, Bey was also accompanied by a friend, who she was overheard telling that "watching the show about two sisters who make sacrifices to save each other made her miss her sister," Solange Knowles. The outlet also states that the group was "blown away by the spectacular sets, costumes and special effects" of the show.
After hearing that Bey was in attendance at the performance, the cast took a selfie and sent their thanks to the Grammy winner on social media. "From us to @Beyonce, thanks for taking a pit stop from #OTRII to visit us in Arendelle," the Frozen on Broadway Twitter account wrote Sunday.
Bey and Jay-Z had a night off from their On the Run II Tour on Saturday, but the couple was back in action on Sunday in Boston. The duo will next take the stage on Wednesday in Minneapolis.