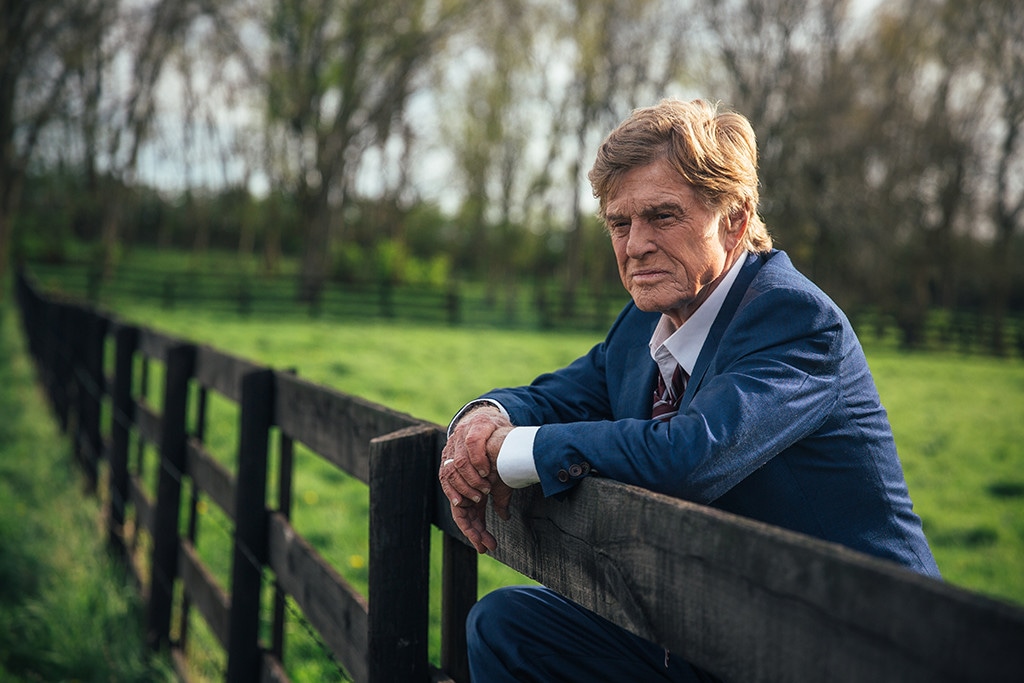 Eric Zachanowich/Twentieth Century Fox Film
Robert Redford is hanging up his hat.
In an interview with Entertainment Weekly, published today, the 81-year-old actor confirmed he is retiring from acting. Redford first announced his plans to stop working two years ago, but only after he finished the last two films he had in production: Our Souls at Night, released in 2017, and The Old Man & The Gun, premiering Sept. 28. "I'm getting tired of acting. I'm an impatient person, so it's hard for me to sit around and do take after take after take," he said in a Walker Art Center interview. "At this point in my life, age 80, it'd give me more satisfaction because I'm not dependent on anybody. It's just me, just the way it used to be, and so going back to sketching—that's sort of where my head is right now. So, I'm thinking of moving in that direction and not acting so much." Once Our Souls at Night and The Old Man & The Gun wrapped, he vowed, "I'm going to say, 'OK, that's goodbye to all that,' and then just focus on directing."
In an interview to promote his final film as an actor, Redford admitted he will "never say never," to performing, "but I pretty well concluded that this would be it for me in terms of acting, and [I'll] move towards retirement after this, 'cause I've been doing it since I was 21. I thought, 'Well, that's enough.' And why not go out with something that's very upbeat and positive?" As for whether he'll continue to direct feature films, Redford said, "We'll see about that."
The Old Man & The Gun, which Redford also produced, co-stars Casey Affleck, Danny Glover, Sissy Spacek and Tom Waits. The film will premiere at the Toronto International Film Festival.
Redford began his acting career in the 1960s, starring in hit movies like All Is Lost, All the President's Men, Barefoot in the Park, Butch Cassidy and the Sundance Kid, The Great Gatsby, The Horse Whisperer, Indecent Proposal, The Natural, Out of Africa, Pete's Dragon, A River Runs Through It, Spy Game, The Sting, Three Days of the Condor, Up Close and Personal and The Way We Were. In 1982, he won an Academy Award for directing Ordinary People. The actor, who won another Academy Award for Lifetime Achievement in 2002, also founded the Sundance Film Festival.
In 2016, President Barack Obama honored him with a Presidential Medal of Freedom.
A three-time Golden Globe winner, Redford has three children with his ex-wife, Lola Van Wagenen; their eldest son died in 1959. He wed his longtime love, Sibylle Szaggars, in 2009.
Watch Daily Pop weekdays at 12:30 p.m., only on E!