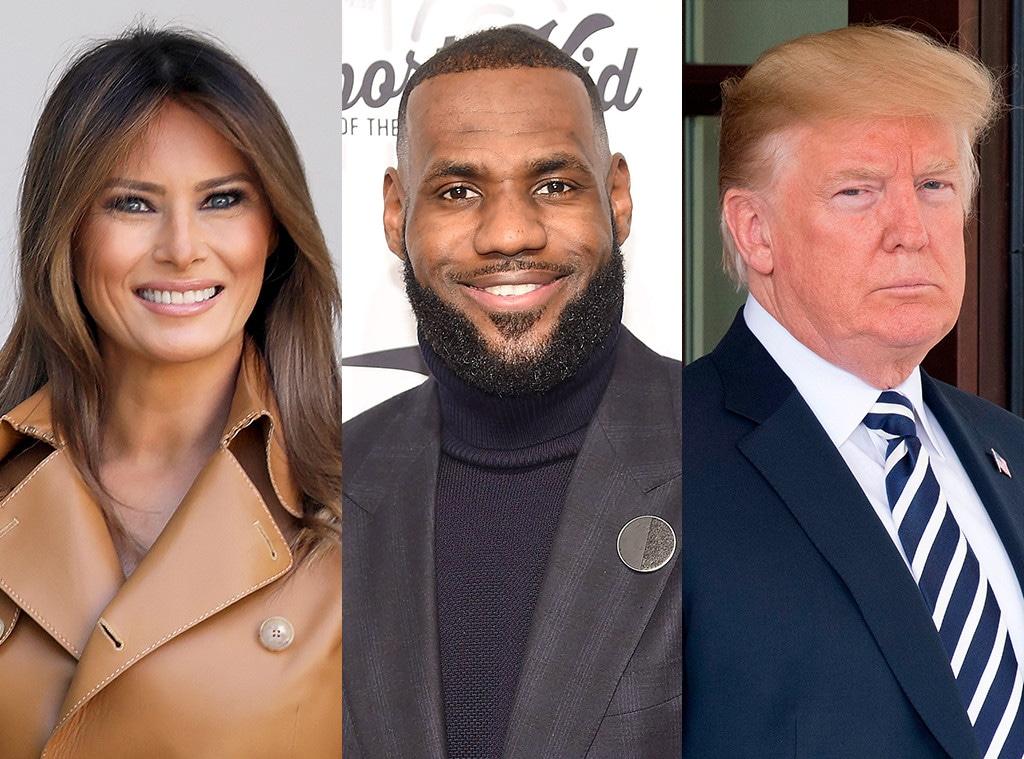 Getty Images/WireImage/AFP
First Lady Melania Trump has nothing but nice things to say about LeBron James despite her husband President Donald Trump' recent insult of him.
Earlier this week, the new Lakers player and the most famous active NBA star had said in an interview with CNN's Don Lemon that the U.S. leader was using "sports to kinda divide us." The President has often criticized the NFL for not punishing its players who protest what many say is cruel treatment of minorities by law enforcement by refusing to stand during the National Anthem at football games.
LeBron, who has slammed him in the past, also said he "would never sit across" from the U.S. leader, adding, "I'd sit across from Barack [Obama] though."
The President, who hates CNN because of its coverage of him, tweeted in response on Friday, "Lebron James was just interviewed by the dumbest man on television, Don Lemon. He made Lebron look smart, which isn't easy to do. I like Mike!"
LeBron had made his comments at opening of the I Promise school for at-risk children, his foundation's joint venture with Akron Public Schools. The First Lady praised him for his efforts to help young people.
"It looks like LeBron James is working to do good things on behalf of our next generation and just as she always has, the First Lady encourages everyone to have an open dialogue about issues facing children today,"  a spokesperson for the First Lady said in a statement to E! News on Saturday.
"As you know, Mrs. Trump has traveled the country and world talking to children about their well-being, healthy living, and the importance of responsible online behavior with her Be Best initiative," the statement continued. "Her platform centers around visiting organizations, hospitals and schools, and she would be open to visiting the I Promise School in Akron."
 Meanwhile, the "Mike" the President referred to, retired NBA star Michael Jordan, the most famous basketball player in history, responded to him.
"I support L.J.," he told NBC News via his rep. "He's doing an amazing job for his community."
Lemon also responded to the President, tweeting, "Who's the real dummy? A man who puts kids in classrooms or one who puts kids in cages? #BeBest."