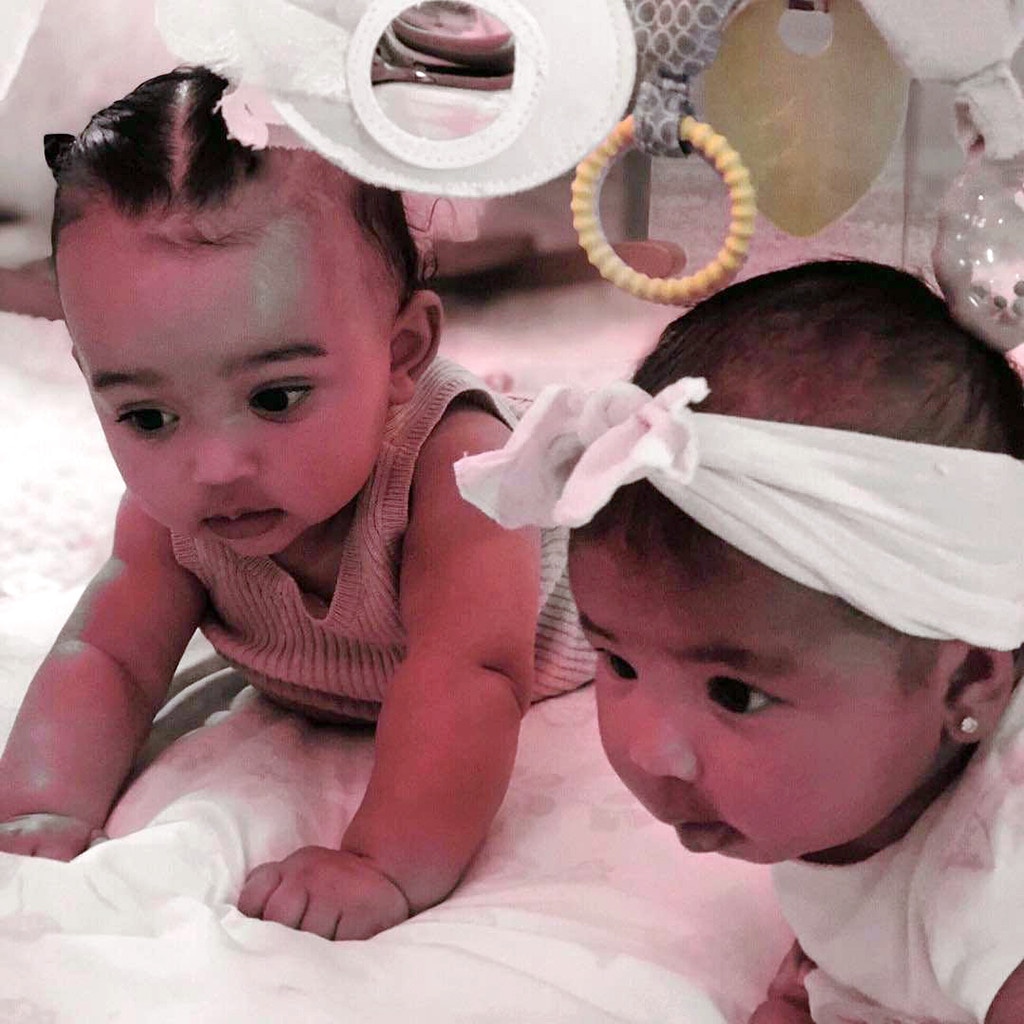 Kim Kardashian/Instagram
Cousins that pose together in Instagram pics stay together.
At least, that's what Kim Kardashian says of her third baby, Chicago West, and sister Khloe Kardashian's newborn True Thompson.
In an Instagram upload posted Friday morning, Kim shared a sweet photo of the cousins laying down together on a white blanket with the caption "best friends for life!!!!" 
This isn't the first time Kim has posted a picture of the cousins together. On June 27, Kim uploaded a photo posing alongside sister Khloe on her birthday, who held Chicago and True on her lap together. "This year you have shown strength like none other. I admire you for always following your heart. I love seeing you as a mom and can't wait for the years ahead. Let's celebrate you today! I love you to infinity!" Kim captioned the family photo.
Kim frequently uploads photos of her family and her kids, but expressed in one recent Instagram that getting the family together for a photoshoot isn't always the easiest task. "I don't think you really understand how hard it is to take a good family pic. This was all we got before all three kids started crying. I think I cried too," she wrote on a snapshot from April 7.
Like many new moms, Khloe is all about showing the world True's adorable face, whether she's sleeping or awake. In one mini slideshow, True is seen yawning then staring straight at the camera and Khloe. "why are rolls soooooo cute on babies?!" Khloe gushed.
Khloe gave birth to baby True on April 12, who is just a few months younger than her cousin Chicago. Chicago was born on Jan. 15, 2018 via surrogate.